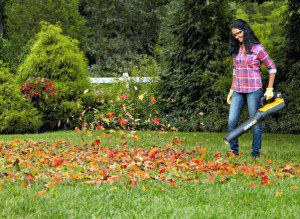 Your trees add beauty to your property, but inevitably they shed their leaves, leaving you with a mess to clean up. If you're looking for an easy way to handle the debris, one of these best battery powered leaf blowers is exactly what you need.
There are many blowers on the market – how do you know if the one you're considering is a good one? There are a few basic things to consider when you pick out a battery powered leaf blower for yourself or a family member, so let's take a quick look at what those are and then we'll get to my top picks for 2023.
I'm sure that when we're done you'll have found a blower you'll love.
How To Pick Out A Good Battery Powered Leaf Blower
If you've already have decided you want to go battery powered as opposed to a gas blower or corded-electric for your next leaf blower, that's already a huge decision made. You've opted for convenience, less maintenance, cleaner air, easier start, quieter running noise, and more.
What you do tend to lose somewhat by going with a battery powered leaf blower is 1) power and 2) length of use, which comes down to the battery operation. So, those are the main areas that you'll need to focus on when selecting which model you want.
Blower Power
Power refers to the CFM (cubic feet per minute) and the MPH (miles per hour) of the air that's being pushed through the nozzle. You want that HIGH if you're looking for a serious blower.  See my full explanation on how to compare the power of various blowers after the reviews.
Top 3 cordless leaf blowers

based on force.

Click image to see review.
Battery Operation: About The Batteries For Leaf Blowers
Battery Operation and quality is often the thing that battery powered tool owners complain about the most. "It doesn't last long enough." If you understand battery specs, however, you'll know what to realistically expect from the battery and charger you're thinking of purchasing. See my full explanation on battery specs below the reviews you can be an informed buyer.
Top 3 cordless leaf blowers

based on battery capacity

. Click image to see review.
Now let's take a look at my top 10 battery powered leaf blower reviews for 2023.
---
Best Battery Powered Leaf Blowers of 2023
(As an Amazon Associate I may earn a small commission from qualifying purchases made through links on this page, at no additional cost to you. Full Disclosure.)
Important Notes:
To provide a baseline for price comparison, these top 10 battery operated leaf blower reviews are all for items that include the blower with battery and charger. Most do have options to purchase the blower alone.
Customer comments regarding the real world "battery length / running time" for all makes and models were so extremely varied that I felt this area impossible to advise upon. To read the customer comments yourself, click the "Take A Closer Look" links.
1. Greenworks PRO 80V Cordless Jet Blower BL80L2510

*Best Cordless Leaf Blower Overall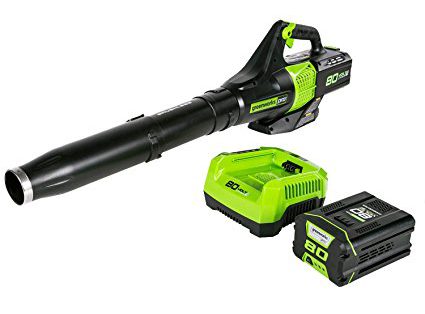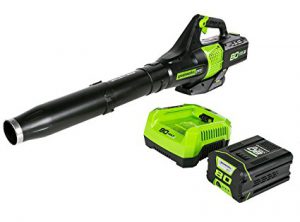 Company: Greenworks
Rating: 4.3 / 5 stars
Air Speed: 145 mph
Air Volume: 580 CFM
Battery: 2.5 Ah
Volts: 80
Weight: 8lbs
Price: $$$
This "commercial grade" cordless jet blower by Greenworks is my top pick for 2023 quite easily, as it really has it all, and for a very fair price. It's absolutely a contender for best battery blower on the market, including the most powerful battery leaf blower.
Of all of the top rated cordless blowers in our reviews here, this blower has both the highest battery capacity AND the greatest air force. It's also lightweight and comfortable to handle.
If that's not enough to love, here are some other top features:
This model has the air intake on the sides, as opposed to on the back like so many models, meaning you won't find your shirt being sucked in if you aren't careful.
There's a stand built in underneath so you can put the blower on the ground without it tipping over.
You can add a burst of Turbo power if you need some serious force! Or you can dial it up or down to whatever speed/force you'd like, and even set it to "cruise control". It's no "on or off" basic model – which you'll appreciate if you have a lot of different blowing jobs to do.
The front tube section is capped with a metal ring so it can better handle hitting into pavement or walls, and if you get mud or leaves stuck on it, you can just scrape it off without worrying about damaging the tube.
There's a 4 year warranty on the tool and a 2 year warranty on the battery so you can trust your investment is well protected.
I really like this cordless blower and think it's one of the best you can get. It is, however, on the higher end of the price range. If you just need a blower for some smaller jobs and don't plan on tackling any seriously heavy work or large areas with it, you won't need to spend the extra to own this product.


---
2. Snapper XD SXDBL82K Cordless Leaf Blower Kit with Battery & Rapid Charger
Company: Snapper
Rating: 4.8 / 5 stars
Air Speed: 130 mph
Air Volume: 550 CFM
Battery: 2.0 Ah
Volts: 82V Lithium Ion
Weight, with battery: 11.75lbs
Price: $$$$
The Snapper XD blower is another of our top picks for 2023. It's a super powerful blower and has a strong battery that will keep you working a nice long time compared to many others on the market. It also is the overall highest consumer rated cordless leaf blower in this list.
Some top features include:
It has "Infinite Speed Control" which lets YOU be in control of the air flow speed and volume. You'll like this as you won't always need the super high power of which this "big, beefy beast of a blower" is capable.
You can set it down without worrying about damaging your investment as it's designed with anti-tipping and stability in mind. It's also apparently very well-balanced weight-wise when you're working with it.
There are indicator lights to assist you in knowing when your blower is on (when the battery is running), and also has a 4 stage charging indicator light so you know how far along you are in your charge (it's a Rapid Charger so it's quick!)
The blower is wall mountable, so you can keep your garage or shed more organized
The handle is over-molded and designed to be comfortable in your hand as you're using it.

It has a metal guard at the rim which prevents the plastic from excessive wear and tear. (You'll like this for removing mud or other wet debris from concrete.)
The Snapper XD blower is a professional grade cordless blower that's packaged for the average consumer. It is powerful, easy to handle, and yes, is another blower that's a little on the pricey side. Nothing too crazy but a little more expensive than most of the products on this list. But it's worth every penny of its cost and I'm sure you'll come to the same conclusion if you decide on this product.


---
3. Makita XBU02Z 18V X2 LXT Lithium-Ion (36V) Brushless Cordless Blower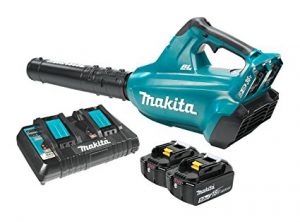 Company: Makita
Rating: 4.7 / 5 stars
Air Speed: 120 mph
Air Volume: 473 CFM
Battery: 5.0 Ah
Volts: (2) 18V Lithium Ion
Weight: unknown
Price: $$$$
Makita is a brand name that many love and trust for all of their tool and tool-related needs. Many of you probably own one (or several) Makita products, and this particular blower is one you'll likely want to add to your collection.
This blower has overall a fantastic battery (2nd largest capacity when comparing all of the blowers in this list) and excellent air force as well.
Here are some top features you'll love:
It has a brushless motor (brushless is a higher quality, smooth-running, quiet motor that has a long life expectancy)
You can select from 6 different air velocity/volume selections, ranging from low to extremely strong force (customers report that it's insanely strong, "pushes-back-your-arm" strong, able to handle wet leaves, apples, grass clippings, the entire area under your trampoline, and much more). You'll like that can lock your selection into place so you don't need to continually press the trigger while blowing.
You can use the 18V batteries you possibly already have from other Makita tools – 5.0 Ah will give you the best strength, but lower (2.5 Ah, for example) can work too.
It comes with a long tube and a short tube; both have adjustable settings for length and can be used independently or together to get you a really good range on the nozzle length.
Unfortunately this heavy-duty Makita blower is often described in the reviews as being rather heavy in weight compared to other models. Perhaps this isn't the model for a person of smaller frame or strength, and it may not be the top of the "best leaf blowers for rv" list, but if that's not a concern for you, and you're already loving your other Makita tools, no doubt you'll be happy with this one too.
If you head over to "take a closer look" at this product (link takes you to on Amazon), be sure to check out their promotions – at time of writing, you could select an option for 2 extra free batteries, which is a pretty great deal.


---
4. Greenworks PRO 80V Cordless Blower – GBL80300
Company: Greenworks
Rating: 4.5 / 5 stars
Air Speed: 125 mph
Air Volume: 500 CFM
Battery: 2.0 Ah
Volts: 80V
Weight With Battery: 8.2 lbs
Price: $$
You may recognize the Greenworks PRO 80V product name from earlier in our list – specifically our top pick for 2023 – this here is the original model in the same line. It's significantly cheaper than the updated version and although the changes that were made to it were really well received, if you want to save some money but still get a top quality commercial grade cordless blower, take a look at this one.
Some aspects that you'll like:
It's lightweight and has a well balanced design that makes it easily used by most individuals.
You can select from 3 speed settings, which doesn't give you total control, but you can further tailor the air flow on each through how much you depress the trigger (no trigger lock, unfortunately).
The battery charger and the blower are both wall mountable, giving you the ability to keep your garage or workshop nicely organized (if you wish).
It has a

DigiPro digitally controlled brushless motor, which is more reliable, has less vibrations, and delivers gas equivalent performance to a 32cc gas engine. And it only needs a push-button start.

There are lots of Greenworks PRO tools that use the same 80V battery, which means you may be able to find savings somewhere (either not needing to purchase the battery with the blower, or finding yourself with a handy spare that you can use for longer jobs).
It comes with a 4-year warranty.
What's also really great is the price isn't too bad and most people will be able to afford this product. If you're not convinced yet, I'd advise you to check out the reviews on Amazon. There are hundreds of them and most are overwhelmingly positive. If you want to see what other customers are saying about the Greenworks Pro 80V Cordless Blower, click below:


---
5. EGO Power+ 3-Speed Turbo Cordless Blower with Battery & Charger Kit – LB4803
Company: Ego Power+
Rating: 4.6 / 5 stars
Air Speed: 92 mph
Air Volume: 480 CFM
Battery: 2.5 Ah
Volts: 56V Lithium Ion
Weight: 10.3lbs
Price: $$$
The Ego Power+ battery powered leaf blower is a product that a lot of people will love and one that anyone who does a lot of yard work should consider.
Both the battery capacity and the air force capabilities are really good – not quite the best in the market, but both areas get solid reviews from customers.  You can select either a 2.0 Ah or 2.5 Ah battery – remember that Ah (Amphere hours) basically refers to the amount of current it has – 2.5 Ah is the better option, but 2.0 Ah, the cheaper model will also get the job done. (To re-read the explanation on what to look for with batteries, click here)
Here are some of other features you'll appreciate:
This cordless leaf blower comes with a fantastic warranty: 5 year on the blower, and 3 year on the battery. It's good knowing your investment will be working for you for years to come! (Note: it used to only be honored if purchase at Home Depot, but it

is

now accepted through Amazon and other third party vendors as well.)
It has a high efficiency brushless motor with turbine fan engineering. You'll appreciate the quick start (even in cold weather), the lack of vibrations, long life, and the SERIOUS power you get from this motor, especially on Turbo setting.
You can tackle any job with just the right power as there's speed dial that's simple to use, and an extra Turbo button to hold down if you need what customers describe as "gale force winds" that will "blow away anything not tied down".
Several reviewers mentioned that they recommend getting the optional blower strap that goes over your shoulder if you plan to use this on high for a longer period of time. Although at approx. 10lbs it's still a light-weight model compared to gas blowers, you will still likely get arm fatigue as you do need to hold it slightly away from your body in order to prevent your shirt from getting sucked into the air intake.
This is a high quality cordless leaf blower with a simple but very functional design. It's not a cheap model, but I think it's priced right for what you get.


---
6. SereneLife Cordless Electric Leaf Blower  *Best Lightweight Battery Leaf Blower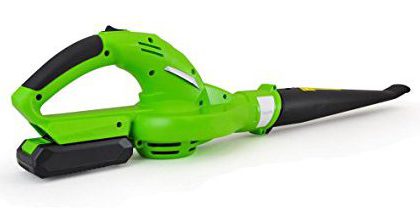 Company: Serene Life
Rating: 4.3 / 5 stars
Air Speed: 55 MPH
Air Volume: n/a
Battery: Lithium Ion
Volts: 18
Weight: 5lbs
Price: $
If you're only looking for a small blower to handle lightweight tasks such as blowing off your deck, cleaning off your walkways, and such, this is the blower you should look at. If you need something heavy duty for big yards and lots of leaves, I'd skip past this option.
Weighing only 5lbs (battery included), and being fairly small in size, this blower is a fantastic option for seniors who aren't up to heavy tasks anymore, those with back issues, arthritis sufferers, and even youngsters who help out with the yardwork.
If this fits you (or the person you're shopping for), you'll also like this blower because:
It's the "Amazon Choice" product for "leaf blower cordless with battery and charger" – Amazon only endorses high quality products that are fairly priced and able to ship immediately.
The max speed of 55 MPH isn't an overwhelming air speed for the person carrying it (no kick back), but give it a try and you'll notice it's more than adequate for many smaller tasks.
It comes with a detachable exhaust blower nozzle for added convenience and easy storage.

Although it's light and fairly small, it is still a solid tool designed for outdoor use, with heavy-duty engineered ABS plastic construction.

It's really quiet, so you don't have to worry about waking the neighbors if you want to work outside early in the day (the noise level is similar to a loud hair dryer).
This is a great option if you're looking for a cordless leaf blower for your RV! Lightweight and compact.
The smaller battery that comes with this smaller blower isn't reported to be one with a long life, and a recharge does take approx. 4 hours. While this IS something to consider if you're counting on using it for longer jobs, remember that this blower isn't in the same class as the heavy duty commercial grade blowers we're also looking at today, so expectations should be a bit different.
Because this blower is so basic, it IS very affordable – the cheapest on this list. If you're looking to save a few bucks on a blower and don't plan on doing any intense yardwork with it anyways, the Serene-Life will work for you.


---
7. Earthwise 58-Volt Variable Speed Leaf Blower LB20058
Company: Earthwise
Rating: 4.3 / 5 stars
Air Speed: 105 MPH
Air Volume: 480 CFM
Battery: 2.0 Ah
Volts: 58
Weight: 6.2 lbs
Price: $$
This cordless leaf blower by Earthwise falls into the "light and compact" category – it's another blower that you may wish to pass by if you're looking for a tool with tons of power and a large battery.
However, if you're looking for something not too heavy and that's easy to handle (a blower for a senior, one your children can handle, or one that won't hurt your back to carry, for example), or if you want a more budget-friendly blower good for smaller jobs, this is definitely a worthwhile option.
Some other aspects that you'll like include:
The tube length is adjustable, so you have a bit more control to make the air flow how you want it. It also makes it that much easier to store as you can make it quite compact.
The battery has an indicator button that lets you know exactly how much battery is left, or if you need to get ready to charge it.
It's well balanced, has a comfortable rubber handle, and is easy to maneuver.
It has a variable speed dial and a Turbo Boost button that will kick it up a notch if you need some extra power for a bit.
It comes with a warranty that's pretty fantastic: 5 years on the blower, 2 years on the battery
Overall, this cordless leaf blower by Earthwise is a good choice. It's a budget-friendly option, well made, has excellent reviews, and would be a handy tool to have in your garage for quick clean ups of the porch, hot tub deck, walk ways, and more. Worth a closer look.


---
8. WORX TURBINE 56V Cordless Blower with Brushless Motor
Company: Worx Turbine
Rating: 4.2 / 5 stars
Air Speed: 125 mph
Air Volume: 465 CFM
Battery Capacity: 2.0 Ah
Volts: 56
Weight: 8.1 lbs
Price: $$
The Worx Turbine blower is one to consider if you're looking for a mid-range blower that works well for lighter OR heavier yardwork. It's a solid option, especially if you're lucky enough to nab it when it goes on sale.
Here are some features you'll like:
It has a turbine fan and a "Hyper-Stream" air nozzle (tapered shape) that together let it deliver a stream of really powerful air, especially when you select Turbo!
The motor is a brushless design, which means it's high quality, long lasting, and has less friction than a standard motor.
It has a wall mounting key-hole cutout for hanging on a nail or hook – you'll appreciate being able to keep your storage area tidy.
Several reviews comment on the how well it is designed ergonomically; it's comfortable to hold, easy to use one-handed (the variable speed control dial is apparently placed in the perfect spot), and light weight.
If you read my explanation about how to know if a battery is a good one, you'll notice that this blower doesn't come with a super-impressive battery. The capacity is fairly small compared to some of the others on this list. All that means is that if you plan to run it on "high" for a longer length of time, you'll find the battery runs out surprisingly fast. (If you read the many customer reviews on this product, you'll see that this is a common complaint. The power/air force is great, but the battery not all that long-lasting. Many people solved this issue by having a spare battery on the charger.)
That being said, this unit is fairly priced and comes with a decent warranty (3 years on the tool, 1 year for the battery and charger).  And you do get a quality product that pumps out some serious air, one from a line of tools (Worx) known to be top notch. As such, it does belong on this list of "best battery powered leaf blowers" for 2019, and is worth checking out.


---
9. DEWALT DCBL720P1 20V XR Brushless Blower
Company: DeWalt
Rating: 4.3 / 5 stars
Air Speed: 90 mph
Air Volume: 400 CFM
Battery: 5.0 Ah
Volts: 20
Weight: 7.1 lbs
Price: $$
Here we have another well made and mid-range cordless leaf blower and the DeWalt 20V Brushless Blower can work for basically everyone.
If you decide on this blower you'll get a 90 day money back satisfaction guarantee (plus a 3 year warranty), so that alone is peace of mind to start off with.
If that's not enough, you'll also like the following features:
The DeWalt 20V line is a HUGE line of tools (100+), and they can all share the same 20V lithium battery. So perhaps you already have the battery (and/or a spare) and can save yourself a few bucks!
It has a variable power trigger and speed lock, meaning you can free up your fingers once you've found the perfect setting for your job. You can press the trigger further if you need an extra burst of power, and then it'll return to your set speed.
The blower tube is wider and shorter than most others – some people like this as it pushes a wide column of air at your target, but some do comment that they prefer the stronger stream of air that a narrower nozzle would make for finickier jobs.
There's a stand designed underneath that lets you set the blower down in an upright position and not worry about it tipping over.
It's light weight and well balanced with the battery underneath, so you'll find it minimizes stress on your arm during usage.
This is a fairly priced yard tool, I think – and if you do get the 5.0 Ah battery & charger combo (value of approx. $150 alone), it's pretty much one of the best deals around.  Also, it has hundreds of positive reviews on Amazon and if you want to see what other customers are saying about the DeWalt 20V blower, click below:


---
10. WORX AIR 32V Multi-Purpose Blower/Sweeper/Cleaner with 8 Attachments
Company: Worx
Rating: 4.1 / 5 stars
Air Speed: 120 mph
Air Volume: 80 CFM
Volts: 32V Max Lithium
Battery: 2.0 Ah
Weight: 4 lbs
Price: $
This last cordless leaf blower on our list is one of the more interesting options, as it's really a multi-purpose cordless yard tool. It's not a heavy duty blower that can handle big piles of wet leaves, but it can sure come in handy for blowing off sidewalks, decks, patios or porches, for cleaning out workshops, blowing debris off gardens, and more.
Here are some of the features of this super popular tool:
It comes with 8 Attachments: long tube, short tube, dust brush, detail brush, extension hose, dust nozzle, wand or wide nozzle, inflator nozzle. AND a bonus deflator attachment!
You can also choose to purchase it with a 20V battery, which means less running time, but this may be a great option if you're looking to save a few bucks OR have another tool in the Worx 20V line that can share batteries.
Because it's tiny and ultra-lightweight (3.8lbs), and yet can do so much, you'll can take this blower everywhere. It's perfect for packing in the RV or boat, for using to inflate or deflate rafts, mattresses, and water toys, and so much more!
This lightweight blower/multi-purpose tool is something you'll love having close at hand for small clean up jobs. It's really affordable and simple to use – a great buy for anyone… unless you have a huge tree that drops all of its leaves at once and you need a blower to clean that up. If that's your need, I'd pass on this one. If you want a simple clean up tool though, this is a great choice.


---
Now that we've covered the reviews, before you make your final choice, you may be interested in making sure you did pick the best.
How To Choose A TOP Quality Battery Operated Leaf Blower
As promised, here's an explanation for you on how to select a battery-powered leaf blower that has good power and a quality battery. It's not overly technical, don't worry.
1. Operational Power
The more power your blower has, the more it can potentially do for you. There are 2 numbers you want to look at to see what kind of air force/power the blower has:
The CFM: CFM stands for cubic feet per minute, and it tells you how much air flow the device can deliver at maximum power, how much air is being pushed through the nozzle per minute.
The MPH: MPH stands for miles per hour, and this number tells you the speed at which that air is being moved.
Putting the two numbers together, you'll be able to compare how much FORCE the leaf blowers you're considering have.
To do this, a simple trick someone taught me is to multiply the CFM (air flow) by the MPH (speed). The higher the number, the stronger the force. For example:
Blower A:   550 CFM x 130 MPH =  71,500
Blower B:   480 CFM x   92 MPH =  44,160
In this case, Blower A will out-power Blower B by almost double the force. Now this doesn't mean Blower B is a poor quality blower, but simply that you'll be happiest with its performance when using it on "lighter" jobs. (Think "trying to blow piles of wet leaves" vs "blowing dry debris off of your walk-way or porch". You'll need a STRONG blower to handle the wet leaf piles on your lawn, but not necessarily the same strength for your porch.)
Top 3 cordless leaf blowers based on force. Click image to see review. 
2. Battery Operation
This is the regarding of the battery that comes with the leaf blowers – the strength and capacity it has to work continuously during your job.
Unfortunately there's no way to predict exactly how long a particular battery will last for your leaf blowing tasks on a daily basis. This is because it's dependant on the strength of force you're running it on that day. Full force = shorter battery life. Low force = longer battery life.
On a yard heavy with fallen leaves, you may need a fair bit of battery juice to get the job done, regardless the power setting you choose. Most people find that on a decent size yard, they either need a spare to swap out, a really powerful battery to start with, or a break time while it recharges. This is normal, unfortunately.
How To Determine If A Particular Battery Is A Good One
The best battery powered leaf blowers all use rechargeable batteries, and you'll see 2 numbers listed in the product descriptions below. These help you know its capabilities under perfect conditions. They are Ah (Amphere Hours) and V (Voltage).
Really simplifying things, the Ah is the amount of amperage/current that the battery can deliver (based on 1 hour).  A higher number means a higher energy charge… a good thing. Voltage can be described as the power that pushes the current through the battery. Again, the higher the "better".  (See more on this here).
The 2 measurements working together help us find the "Watt" battery capacity. Think of Watts as a battery's "fuel tank size indicator". The larger the fuel tank, the higher the energy capacity the battery will have. To find the Watts for comparison, multiply the Amp Hours x the Voltage. Example:
Battery A:   2.0 Ah x 18 V =  36 Watt
Battery B:   2.5 Ah x 56V = 140 Watt
In this example, you can see how Battery B has a significantly higher energy capacity than Battery A. This means that you can in theory expect Battery B to run the leaf blower for almost 4x as long as Battery A, OR that Battery B could run a leaf blower 4x as strong as Battery A for the same length of time.
Top 3 cordless leaf blowers based on battery capacity. Click image to see review. 
---
Happy Leaf Blowing!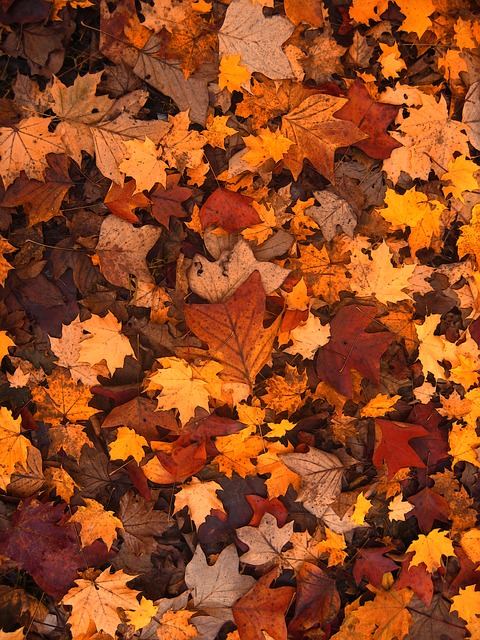 No matter your budget or needs, there was hopefully a best rechargeable leaf blower in the list above fit exactly what you were looking for. They are all good quality blowers, highly rated by many happy customers, and I think you'll be happy with any of them.
Whichever you choose, I hope you enjoy working with your best rated cordless leaf blower this season and that it makes your job a whole lot easier and quicker! Whether you're tackling spring or fall clean up, cleaning your patio, blowing out chicken coops or rabbit hutches, or just dusting out the garage or patio, you'll love having one.
As always, if you have any questions or feedback, let me know in the comments below and I'll get back to you quickly.
Are you excited to get started?
If you still aren't sure if a battery powered blower is right for your needs, check out this Consumer Reports buying guide video to see what your other options are. It's a few years old, but it's still a worthwhile watch.
---