Some kids are climbers from day one. As soon as they are on the move, they are found climbing everything and anything around them, safe or not. If your kids or grandkids fit into this group, the
Lifetime Geometric Dome Climber Play Center
is likely something that has caught your eye already. We'll review it here today and see how it stacks up against other kids metal dome climbers.
The Lifetime Products dome climber is a popular addition to many backyards. It's geared towards kids aged 3-10, and is intended to provide a play space for kids that encourages imagination and allows them to swing and climb in a safe and interesting space.
While there are a few other companies that have come up with geometric dome climbers to add to their line of backyard play equipment, Lifetime Products has had a geometric dome climber available for a long time now. Their model is very likely the one you picture in your mind when you think of "dome climber" at all, and it continues to be popular year after year.
Let's take a deeper look at it and find out if it's right for YOU.
Ready? Here we go!
---
---
Lifetime Products Geometric Dome Climber Play Center Review
This geometric dome climber is a large free standing metal climber for kids with rock climbing hand grips wherever the evenly spaced metal poles connect. It's sturdy and meant to be climbed all over by kids, allowing them to develop their coordination and muscles as they hang, swing, clamber, climb, and play.
What Options Are Available?
The actual design is set in place, but you can select the size of the base. You'll want to consider your children's ages and abilities, as well as the space you have for the structure in your backyard.  You can select from 3 different sizes:
54″ high  – base diameter is 9′
60″ high  – base diameter is 10′
66″ high  – base diameter is 11′
The official weight capacity of all of the size options is the same, with a max weight of 600 lbs recommended (or 6 individuals at 100lbs each).
You can also select from a variety of colors. All of the sets currently are 2 tone (ie, red and blue, or blue and brown).
What Product Materials Are Used?
The Lifetime Dome Climber is made from heavy duty powder coated steel which is weather-resistant, rust-resistant, and UV-resistant. The bars are 1.25″ thick. No lead is used in the whole structure.
At the joints there are high density polyethylene resin official rock climbing hand grips, which will make it both easier and safer for little kids to move around. This is a unique feature that sets apart the Lifetime Product Dome from other domes (who have simple knobs at the intersections, or cheap plastic rock climbing style grips).
What Kind Of Safety Specifications Does It Have?
Lifetime Products makes sure that all of the play structure products they sell pass international safety standards like the ASTM 1148, and the BS EN 71.
What Do Owners Say About Safety, Durability, and Assembly?
What Owners Say About Safety
The height of the 10′ dome is 5′, which can be a long way to fall for a little one. Owners do recommend using a folding gym mat underneath if you have nervous little ones, and you want to prevent hard falls.
While the 10′ base is a good selection if you're looking for a dome that will last throughout your children's youth (size wise), a small 3 year old who is not naturally a big climber may struggle to go up levels… meaning their safety is at risk. Depending on your child, a full size one does make sense.
Overall, owners say this play center is as safe as you can make it (provided you follow instructions and set it up on a relatively soft base… no asphalt or concrete under it).  The rock climbing grips are apparently very good for solid grasping while climbing as they do not spin or move. The bars are very solid and the dome itself is reported over and over to be stable and heavy duty.
What Owners Say About Durability 
Although this dome is designed to last, and built with high quality materials, there were two general things that the came up in the negative reviews: one was shipping (missing pieces), and the other was rust showing up on the bars way earlier than owners had anticipated.
I did some digging into this for you, and here's what a Lifetime Products rep had to say:
The steel used to build our playsets are made with a weather resistant powder-coated finish that protects from cracking, warping, rot or splinters. It is made to be rust-resistant. However, we recommend using a rust treatment for extra protection a couple times a year, especially if you live in a high humidity climate.
Unfortunately this bit of info isn't front and center on their assembly notes. So buyer beware.
What Owners Say About Assembly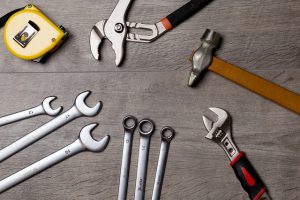 According to owner comments (gathered from all of the reviews I went through), and from notes in the assembly manual itself, you can count on 1-2 hours for assembly. Assembly is apparently very straightforward, provided you are organized, and have two adults working together for lifting/assembly.
Although you can definitely use a cordless drill to drive the screws (and save time), reviewers do mention that you do need to be careful not to overtighten or strip the screws.
The Lifetime Geometric Dome Climber is meant to be free standing. A dome, after all, is the most architecturally stable shape there is. But if for your own peace of mind you'd prefer to anchor it to the ground, a standard set of playground anchors will work well. These are not included in the kit and would need to be purchased separately.
Lifetime Products recommends a 6′ 6″ safety circle around the play center, and that you make sure you have low impact ground cover below the dome (so, not concrete or asphalt, for obvious reasons).
Here's a video that shows what assembly will be like for this product:
Who Is The Manufacturer?
The Lifetime Geometric Dome is designed and produced by by
Lifetime Products
, an American based company. They are well known for their super sturdy blow-molded polyethylene and steel products, including many popular swing sets. Some other products you may associate them with already are their high quality
adult and child sized folding tables
, sports equipment, sheds, and kayaks.
Lifetime Products features several times on our "Best Heavy Duty Swings Sets For Older Kids" review.
Lifetime Products partially manufactures in China, but they do employ thousands of Americans as well at their absolutely massive single-point blow molding plastics facility in Utah, and in their distribution facilities set up around the United States.
Are There Any Lifetime Dome Climber Accessories Available? 
There is only
one
"official" Lifetime Products accessories for the dome climber, and that is an attachable canopy that fits inside it and transforms the dome into a fort. It's attached by bungee cords and goes on and off very easily, apparently. I can imagine the fun my own kids would have with a backyard fort this size! String some twinkle lights inside and party time!!
Unfortunately, if you already own the dome, you can get the canopy by itself only by contacting Lifetime Products customer service directly. They will happily sell it to you (based on their response in the questions section where multiple people asked), but you can't buy it online somewhere. At this point it looks like they are only selling it as a set alongside a dome climber.
Note however, that although there aren't many Lifetime done accessories, Amazon does have some other dome climber canopies from other brands that may fit quite nicely… you'll need to ensure that the dome climber is the exact same size of course.
There are a few other interesting dome accessories out there that your kids would probably enjoy. One is a hammock that stretches across the dome (ensure you select a "10′ dome hammock" if you are intending to put it into a 10′ Lifetime dome and you'll be fine to go off brand).
Swings are also fun! You can pick out a spinning rope swing or a saucer swing and suspend it from the uppermost connection. I've also seen pictures of a rope ladder connected to the top! Here are a few ideas.
Be aware that these extras are officially NOT recommended by Lifetime Products to go alongside the dome – they can not recommend them for safety/legal reasons.
Comparing Climbers: Kids Dome Climber Reviews
The top 4 best climbing domes on the market today are by Lifetime, Zupapa, Jugader, and Naqier climbing domes.  Are all solid options. Let's take a look at the specs:
Lifetime Geometric Dome Climber
Zupapa Dome Climber
Jugader Climbing Dome
Naqier Climbing Dome
Size Of Base (Diameter)
9', 10', 11'
6', 9', 10'
10'
6' or 10'
Height (10' option)
5'
5'
5'
5'
Colors
Multiple two tone options
Multiple two tone options
One option: blue and yellow
One option: yellow, orange, and green
Max Weight
600 lbs
800lbs
800lbs
800lbs
Bar Material
Heavy Duty Powder Coated Steel

Hot Dip Galvanized Steel
Alloy Steel
Outer: Powder Coated Steel
Inner: Galvanized Steel
Bar Thickness
1.25"
1"
unknown
unknown
Hand Holds
HDPE Resin Official Rock Climbing Grips

Plastic Knobs
Plastic Knobs
Plastic Rock Climbing Grips
Warranty (Frame)
1 year
2 years
3 years
2 year
Extras
Swing and Canopy Included With Purchase
Amazon Info:
Rated #2 Best Seller
"Playground Climber"
Rated #1 Best Seller "Playground Climber"
Rated #8 Best Seller "Playground Climber"
Rated #6 Best Seller "Playground Climber"
Current Rating
4.8 / 5 stars

(9,400+ ratings)
4.6 / 5 stars

(1,100+ ratings)
4.7 / 5 stars

(200+ ratings)
4.1 / 5 stars

(300+ ratings)
Current Price
Current Price
Current Price
Current Price
As you can see, there really isn't all that much difference between them.  They are designed pretty much the same; they are the same size and shape, made from similar steel, and are even similar in price. The Lifetime one has the shortest warranty on the frame. Jugader and Zupapa have accessories easily available to purchase as add ons, while Lifetime Products makes it tricky to buy their canopy (you have to message their customer service directly).
Two points in FAVOR of the Lifetime Products climbing dome are 1) the high quality rock climbing grip handholds (many customers mentioned how strong, comfortable, and useful the grips are) and 2) the extra thickness in the steel bars (makes it feel more solid).
I personally think that you would be happy with any of these four however, so definitely do some price comparison shopping, to see which one appeals most to you. None of them have anything glaringly negative to share with you!
Do I Recommend The Lifetime Geometric Dome Climber?
Short Answer: Yes.
Longer Answer: Yes, but…
I do recommend the Lifetime Dome Climber as a quality backyard play center that your kids will love. I have no problem, however, saying there are other equally good options to consider as well. The top 4 dome climbers compared above are all good choices, and as they are normally similarly priced, I don't think you can't really go wrong with any of them, and if you happen to see a great sale on one of them, I think you can nab it with confidence!
All points considered, however, Lifetime Products has a long, proven track record of creating excellent outdoor products. This particular item has been around for a long time now, with excellent reviews and steady sales over years. Their customer service department has excellent reviews as well. This all says something to me as a consumer, and I feel very comfortable steering you in that direction.
Where To Purchase This Dome Climber
While I've found a few places that sell the Lifetime Geometric Dome Climber, the cheapest price is currently on Amazon!
Yes, Amazon is actually a cheaper place to buy these dome climbers than on the Lifetime Products website… at time of writing, by $70! This question came up a few times in the Q&A section on the Lifetime Products website, as to WHY it's more expensive than Amazon, and a rep responded saying "We do not like to under-price our retail partners so our prices will generally be higher." (see quote)
With free shipping, and regular sales on Amazon, it's a great place to order from.
---