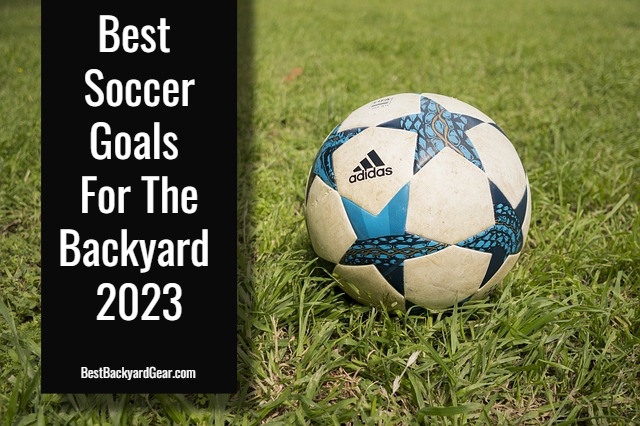 If your backyard is perfect for a game of soccer but you are lacking a soccer goal to shoot at, you'll be interested in checking out these best soccer goals for the backyard featured here today.
There are different styles, sizes, and qualities available. Picking the right one for your needs will help you get the most fun and use out of your choice. I'll show you what you need to consider when making your choice. I'm sure by the time you're done reading that you'll see a backyard or portable soccer goal that you (or your children) will love.
Ready?
(Skip the buying guide, go to reviews)
Choosing The Right Soccer Goal For Backyard Play: A Buying Guide
There are basically just 2 main factors to consider when selecting a goal:  Size and Style. That's it. Of course, price and quality matter too, but in essence, you really just need to start with deciding "how big or small do I want it" and "what type do we need".
Goal Size (What Size Soccer Net Does My Child Need?)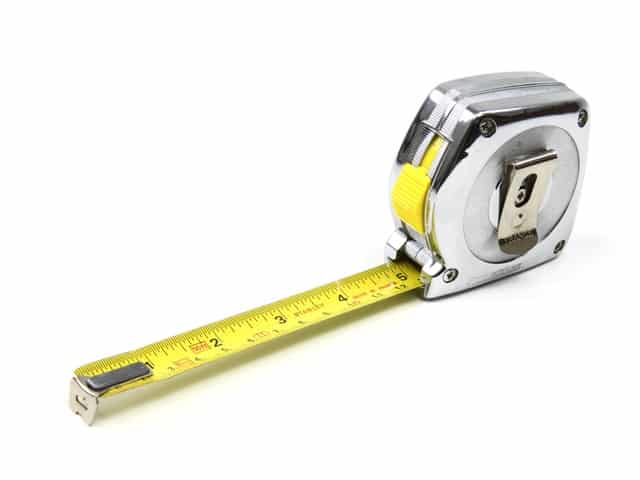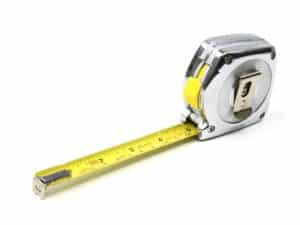 If you are purchasing a soccer goal for the backyard with the intent being that your child can practice his or her skills using a goal the same size as they play with on Saturday mornings at the park, it's helpful to know the 
official sizes
for their age groups. Here is a general breakdown for you:
| AGE | GOAL SIZE |
| --- | --- |
| 6-7 | 4 ft high x 6 ft wide |
| 8 | 6 ½ ft high x 12 ft wide |
| 9 | 6 ½ ft high x 18 ½ ft wide |
| 10-13 | 6 ½ ft to 8 ft high x 18 ft to 24 ft wide |
| 13+ | 8 ft high x 24 ft wide |
While it's not a bad idea to try good to get something close to the right size, remember that playing in the backyard with a goal that's "too small" is NOT necessarily a bad thing! Many Pro Soccer clubs frequently use small pop up goals for target practice and drills.
You'll need to also consider what space your yard has for soccer. Unfortunately not all of us have room for a full regulation size goal in our backyards. A small goal encourages a tight game. If you have a small(er) yard, your soccer players will simply need to learn to play to the field size – and thus also the goal size.
Goal Style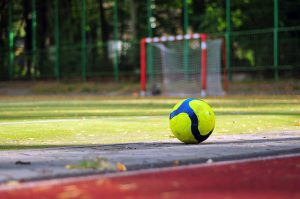 You basically have 3 categories to choose from: 
Portable, Semi-Permanent,
and
Pop-Up.
(Yes, there are also permanent soccer goals you can purchase and install, but for a few reason I've chosen not to include this category in this Best Of list.)
Portable soccer goals are great for the backyard. You can set them up easily, lift them around the yard when you're mowing the lawn, and dissemble them quickly for transporting to a new location in a carrying bag. They are often made from fiberglass poles (much like pop up tents have) and strong netting. These are available in a large variety of sizes.
If you have the perfect spot for a nice, sturdy soccer goal to stand all summer, and would like something sturdy enough to give rebounds off the posts, you might prefer a semi-permanent goal. These can be taken down during the winter if desired; it will prolong their life, even though they are generally designed to be weather-resistant. Often semi-permanent goals are larger and deeper, creating a realistic experience.
Pop ups are extremely portable and simple goals. They are your budget soccer goals, but they can definitely do the job for a backyard soccer practice – and are great if you're needing to play scrimmage without a goalie. You wouldn't want to leave pop up goals out all summer, but they set up in seconds and packing them away is usually as easy as pulling out the stakes, twisting the goal into a circle, and zipping it into a bag. Pop up goals max out at 4 x 6 ft.
Here are the 2 best at home soccer goals in each category. Click Image For Product Review.
Now let's take a look at my top picks for 2023:
Disclaimer:  I'll be reviewing these goals to you as if YOU are the player, but I fully realize that you may be shopping for a soccer goal for your children's backyard play. I am not aware of your intended use for the goals however (adults can also make great use of small soccer goals), so please bear with me.  
---
Best Portable Soccer Goals (Foldable/Collapsible)
(As an Amazon Associate I may earn a small commission from qualifying purchases made through links on this page, at no additional cost to you. Full Disclosure.)
Jump to:  Best Semi-Permanent Soccer Goals   OR  Best Pop-Up Soccer Goals

1. Bownet Soccer Goal
Company: Bownet
Style: Portable
Rating: 4.8 / 5 stars
Price: $$
Size: 4 x 6′ (other sizes available)
If you're looking for the top end in backyard soccer goals, you'll likely find yourself looking at a Bownet. This is one of their smaller and most popular sizes for youngsters (the new official USSF size goal for U6-U8), but if you look around Amazon (click the link below) you'll find lots of other sizes available.
Here are some features you'll appreciate:
The design is incredibly smart: It has a patented sturdy steel base, flexible composite tension poles (yes, they are meant to "Bow" outwards), and a net that's made of resilient nylon. It includes 

Bownet's EAS technology (Energy Absorption System) that diffuses ball energy throughout the goal, extending its lifespan, giving more balance and stability to the goal, and adding flexibility upon impact.

You can use a Bownet Soccer Goal on any surface as it's really deep and weighed perfectly; you can set it up and play anywhere, in your backyard on the grass, of course… but you can also easily pack it up and take it along to any park, set it up on artificial turf or even play a game of indoor soccer on a gym floor (the base has non-marking feet).

It's super easy to set this goal up… it takes approx 1 minute, and you don't need any tools. You can pop it up or pack it down easily whenever you'd like, and storage is neat and tidy using the included bag.
While it's incredibly sturdy, there are no heavy steel crossbars that can cause injuries to players (this is great especially for young keepers learning to dive).
Here's a video showing both the quick and easy set up and how well they perform:
Bownets don't come cheap, but they also aren't cheaply made. You are really paying for quality here, and if the reviews are any indication, this is one much appreciated goal (see for yourself – click the link below). But if the price is a deterrent for you, there are plenty of other models that we'll look at today that are also well made, nice and portable, and priced at a lower point. 


---
2. OUTROAD Portable Soccer Goal
*Best 12×6 ft Soccer Goal
Company: OUTROAD
Style: Portable
Rating: 4.4 / 5 stars
Price: $$
Size: 12 x 6″  (6 x 4″ also available)
Looking for something a bit smaller than regulation size, and a bit cheaper than the GOLME PRO? The OUTROAD was a newer option in the market in 2019, and it ended up with some very good reviews.
For the price you pay, you'll be really, really happy with the quality of this soccer goal. It's made of 600D oxford fabric and 5-ply netting, both strong materials chosen to stop whatever soccer shots you or you young Messi can fire at it.
Here's more info on this one:
This soccer goal comes with everything you'll need other than a soccer ball: the base leg, heavy-duty fiberglass frames, 4 ground stakes, and a sturdy carrying bag.
It's lightweight and portable, easy to set up and take down – even for one person solo.
The OUTROAD goal is considered an "All-Weather Tournament Grade" goal, meaning it's designed to be able to handle all types of weather and for heavy use – you can leave it up in your backyard even with rain forecasted, without fear of rust. (You can even leave this goal up year round according to the product specs, but I'd advise that if you live in harsher climates, to extend the lifespan of your goal you may wish to take it down in the winter.)
This soccer goal stands very sturdy and doesn't wobble, even without rigid poles; it's a great choice for beginners or advanced players.
One of the highlights with this product has to be how fantastic OUTROAD's customer service is reputed to be. According to customer comments, they are very willing to help resolve any problems you may have with the net, have good communication, and stand behind their product.
It's definitely priced well and is entering the market as a fantastic backyard soccer goal option, but if you're not willing to take a risk on a newer brand, there are definitely others to look at!


---
3. GOLME PRO Training Soccer Goal – Full Size Ultra Portable
Company: GOLME
Style: Portable
Rating: 4.7 / 5 stars
Price: $$$
Size: 6.5 x 18.5′ (regulation youth – 8 x 24′ also available)
If you have a decent sized yard and are wanting a large, regulation size soccer net for your child (or yourself), this award-winning GOLME PRO net is the cream of the crop, and my number 1 recommendation.
Here are some of the features you'll love:
Set up and take down are both seriously easy. As in, 3 minutes or less, and a 1 man job. It has a patented one-piece design, meaning tangles and losing pieces are a thing of the past. To learn how to do it, you can just take a peek at the included instructional DVD.
This goal is also seriously portable! You'll love how small it folds down (to less than 1% of it's size) and at just around 30lbs, it's easy to cart anywhere and store when you aren't using it. And yes, it does come with a good quality carrying bag!
Strength: The side poles are made from durable and lightweight aircraft grade aluminium, so you can feel confident that no kick of a ball will warp the pole. They are rigid and strong!
One important thing to note if you're considering this one: The cross bar is actually not a bar at all, but a 3″ thick strap. Rebounds won't be the same as with a "real" goal. However, it does not seem to be an issue at all within the many, many reviews: customers instead comment on how portable/lightweight, easy to set up and take down, and how strong the whole net is overall; reviews are extremely high!  (Check them out for yourself by clicking below!)
The GOLME PRO is not exactly a cheap soccer goal. Is it worth the extra investment? I think so, especially if you're looking for something that can handle serious kicks and is nice and big. Not sure though? This soccer goal happens to come with a risk-free satisfaction guarantee for 30 days… and THEN the 365 day warranty begins!


---
4. PowerNet Soccer Goal, Portable Bow Style Net 
Company: PowerNet
Style: Portable
Rating: 4.4 / 5 stars
Price: $$
Size: 12 x 6″  (other sizes available)
The PowerNet soccer net is a very popular option for soccer coaches and parents alike. It comes in a variety of sizes, but all are easily set up or taken down in a matter of just minutes.  The size 12 x 6″ is their most popular option – it's perfect for scrimmages, team training, goalie training and full field games.
Here are some features you'll like:
The base frame is made of weighted metal (keeps it sturdy with even your hardest shot), but the sides and crossbar are made with fiberglass vertical bow-style poles.
The bow/bent shape of the poles is both a sweet looking AND functional design, as it absorbs the force of even really hard shots. (If you're familiar with Bow-Net, it's a similar design.)
It's lightweight enough for easy portability, even when it's assembled.
You get a heavy-duty zippered carrying bag (with shoulder straps) included, as well as a bungee to hold everything together nicely inside the bag. This keeps your garage or shed nice and tidy when you're storing it during off times.
You can use this net indoors and outdoors!

This soccer goal comes with a 1 year warranty on frame, metal, and composite parts… and the company ensures you'll get a product at your door that is without defect. PowerNet has a good reputation in the customer service end.
If you like the idea of going with a company that's well known in the soccer world, and feel good picking a backyard soccer goal that quality and price-wise is middle-of-the-line, this is a good choice. It's not too pricey, but not so cheap that you can only expect one season out of it… and it is proven to handle some serious soccer. And if in time you DO need a replacement net, it's good to know parts are easily available through PowerNet.


---
Best Semi-Permanent Backyard Soccer Goals
Jump to:  Best Portable Soccer Goals   OR  Best Pop-Up Soccer Goals

1. Net World Sports FORZA Soccer Goal
Company: Net World Sports
Style: Semi-Permanent
Rating: 4.4 / 5 stars
Price: $$
Size: 12 x 6″ (several sizes available)
If you're looking for sturdy soccer goal that you can set up in your backyard and leave out all season, one that looks a lot like the ones in the soccer fields at the park, take a look at this goal by FORZA.
This is the 2018 model – improved with tighter fittings, more durability, and an even thicker frame. It's their best yet, taking in to account and fixing things reviewers pointed out in the past.
Here's what you'll like about this one:
The frame is twice as thick as most other backyard goals, coming in at 2.7″ wide uPVC, making it extremely tough, perfect for rebound practice. The pieces of the frame actually lock together for added strength.
The assembly of the frame is simple, and the package comes with everything you'll need including net clips (not Velcro that won't last), ground anchor pegs, and a weatherproof 2.5mm heavy duty soccer goal net.
You can move the goal around quite easily after it's unpeg it – it's surprisingly light! (You'll appreciate that when you want to mow your lawn.)
You can find the FORZA goals in a variety of sizes: Mini Target (3 x 2.5 foot), 6 x 4 foot, 8 x 4 foot, 8 x 6 foot, 12 x 6 foot – whatever works best for your needs!
This soccer goal is awesome for fun in the backyard or some serious soccer practice. That it comes with a 1 year warranty and a customer service team that has fantastic reviews is a nice plus too. It's a solid buy, with a price tag that's pretty fair.


---
2. Lifetime Adjustable Soccer Goal 
Company: Lifetime Products
Style: Semi-Permanent
Rating: 4.4 / 5 stars
Price: $
Size: Min 3 x 4 feet, Max 5 x 7 feet
Lifetime Products is well known for offering top quality outdoor products: heavy duty swing sets, full size and kids picnic tables, sheds, and more. They have a reputation for sturdy, durable, weather-resistant, and heavy duty products… and this soccer goal is no different.
Here are some of the top features of this goal:
The height and width are adjustable! You can set it at 3 different sizes depending on who is playing, or adjust it as your toddler grows, from 3 feet to 5 feet high and from 4 feet to 7 feet wide. 

The adjustment is possible as it has a telescoping feature and locking pins.  

It can be conveniently folded down for storage and transporting, or left out in your yard all season as it's built from 18 gauge powder-coated steel and heavy duty nylon netting (both weather and rust resistant).
It comes with the frame, net, 5 anchor nooks, extra net straps (needed for the smallest size setting) – but unfortunately no carrying case.
When it's at any of the sizes, the frame is very sturdy and firm; it can handle hard kicks without bending.
What's really great is that the price isn't too bad and most people will be able to afford this net (under $100). This is probably not the soccer goal you'll be wanting to get for your teens (it'd be rather small for them), but it is possibly the best option in this style and price range for younger kids.


---
3. Franklin Sports Folding Steel Soccer Goal
Company: Franklin Sports
Style: Semi-Permanent
Rating: 4.4 / 5 stars
Price: $
Size: 4 x 6′  (several other sizes and colors available)
Here's an option that's great for kids just getting started with backyard soccer play – it's a cheap but decent soccer goal. It's not your top of the line model (you can't compare this with the Bownet), but it's definitely not something to just pass by either.
This soccer goal is a very popular goal for backyard play (as opposed to backyard PLUS bringing along to soccer practice, the parks, etc.). That's because it is weather-resistant – you can leave it up all summer, it's fairly simple to set up in the first place, and yet it's not quite as portable as some of the other options. It's easy to lift and move around for lawn mowing purposes (just unstake and lift), but it's not extremely easy to take apart and transport.
This soccer goal is made from strong black powder coated steel, and the net uses self-stick strips (Velcro) to attach easily. (Note: a common suggestion by reviewers is that you're best off to use simple zip ties instead of the Velcro strips if you plan to have some hard kicks coming its way.) It's not built necessarily with adult play in mind, but it'll definitely do well for children!
One fantastic thing about this soccer goal is the price – pretty much anyone can afford this, AND you get very good value for that low price. Don't expect the same quality as you'd get if you paid 5x the price, but if you're looking for a budget option, I think this is your pick.


---
Best Pop-Up Soccer Goals 2023
Jump to:  Best Semi-Permanent Soccer Goals   OR  Best Portable Soccer Goals
1. GOLME PRO Pop Up Soccer Goal (Set of 2)
Company: GOLME
Style: Pop-Up
Rating: 4.7 / 5 stars
Price: $
Size: 6 feet (2.5 feet and 4 feet also available)
GOLME PRO pop up soccer goals are pretty much the most popular backyard and practice soccer pop ups of all of the different brands… and they maintain a very high rating after thousands of reviews.
They are also currently Amazon's Choice for "Soccer Goals" out of all of the different styles and options that they sell.
If that doesn't convince you these are great goals, here's more info:
You get an "indestructible extra-strong frame" with a reflective net, and multi-grip stakes so the net doesn't go anywhere during a game with high action – it's really top quality!
It's super easy to open (just twist it and it pops up). When you're done, twist again and it folds down flat and packs in its carrying bag for easy transporting.
You get a set of 2 goals (and carrying bag) for the price, and get to try them risk free for 30 days… AFTER which the 365 day warranty begins! So, you can buy with confidence that you aren't purchasing a useless item that will take up room in your storage.
This is a fairly priced pair of portable soccer goals too. I wouldn't say they're ultra affordable or anything like that but they're definitely not overly expensive. Also, they have hundreds and hundreds of positive reviews on Amazon and if you want to see what other customers are saying about the GOLME PRO pop ups, click below:


---
2. PUGG Pop Up Soccer Goal (Set Of 2)
Company: PUGG
Style: Pop-Up
Rating: 4.8 / 5 stars
Price: $
Size: 4′  (other sizes available)
You can't review backyard soccer pop up goals without including a PUGG, right? PUGG (Pick Up Game Goal) goals were created in 1984 and have been selling well and getting good reviews on its quality ever since!
Here are some of the top features:
PUGGs set up very easily with just a quick twist, and they collapse down into a 1 inch thick flat oval. Easy storage in the carrying case, and you'll love how light it is to carry around (just 4 lbs)!
They have high quality knitted poly nets (ultra strong hex-braid pattern), the frame is a single piece steel construction for ultimate strength (spring steel frame). A common comment from reviewers was that these goals can handle an incredible amount of use (and abuse)!
You'll appreciate that the pegs are attached to the frame, as well as the fact that they include replacements right away because let's face it, pegs snap or get lost on occasion.
You get a 2 year warranty on workmanship and defects in the material, so you can trust you are making a purchase that will be worth the money spent.
PUGGs are an excellent addition to backyard soccer games – way, way better than just creating a net from cones or jackets. Your kids (and you) will love playing small scrimmage games, practicing shooting at a target, and more with these – exactly what PUGG originally designed this style of soccer goal to do.


---
3. Trailblaze Pop Up Soccer Goal
Company: Trailblaze
Style: Pop-Up
Rating: 4.8 / 5 stars
Price: $
Size: 4 feet (or 6 feet)
This next one is a great option if you're looking for something economical, but that comes with high marks from customers.
The Trailblaze soccer goal is a true "pop up" goal; it literally pops up and is ready for play within seconds. Literally. It's not a huge backyard soccer goal, but it may be perfect for either your youngsters, or for older backyard athletes who are looking to improve their precision with target practice, or play some high touch soccer.
If that's appealing, you'll also like that:
It comes in 2 different color options (white or fluorescent green) and in 2 different sizes (4 ft or 6 ft across). You also get the carrying bag for easy transporting, anchor pegs for securing it to the ground if wanted, as well as 8 orange cones, great for setting up either the field boundary or for using for drills.
The goals

are made with extra-strong fiberglass poles and reinforced waterproof nylon netting – very durable and long lasting even in tough weather conditions.

You'll love how easy it is to fold it up and store it away – Trailblaze has thought of several little extras that make it incredibly easy… like the Velcro straps that hold the goal closed while you open the storage bag, and the way the anchor pegs are attached to the goal with small bungee cords and more.
There's a handy reflective strip around the goals that allows you to see them even in low daylight and the dark! This is great for backyard purposes, as there's no need to let the sun setting stop your kids and you from playing or having shooting practice after dinner.
Trailblaze offers a "love it or 100% of your money back" guarantee, as well as a lifetime warranty… so you can buy with confidence that if you aren't happy with them, you can return them and look elsewhere.
Overall, these pop up goals from Trailblaze are a solid purchase. They may not be the BEST soccer goals on the market (they are "just" pop ups, nothing even semi-permanent), they are a great option – especially at this low of a cost.


---
4. GoSports Foldable Pop Up Soccer Goals (Set of 2)
Company: GoSports
Style: Pop-Up
Rating: 4.6 / 5 stars
Price: $
Size: 6′ Round (Also available: 2.5′ round, 4′ round, 4′ square)
This here is another pop up soccer goal brand that is quite popular and has good ratings. In design and materials, ease of set up AND customer rating it's quite similar to several of the other pop ups in this list, so it's another one that you can consider… and if there's a good deal on, consider it a good choice!
Here's what you're looking at with the GoSports Foldable Pop Up Soccer Goals:
The goals are surprisingly sturdy for how light they look. The frame is similar to fiberglass poles used in a pop up tent, and the net is made from premium nylon fabric, able to withstand even the strongest shots you can take during some "target practice". The goal is also lined with high-visibility reflective fabric so you can play long into the evenings.
The stakes are plastic & metal, so the goals can be anchored to any surface (other units have just plastic, which tend to snap if the ground is very hard where they are being anchored… but metal can be more of a safety hazard… it's your decision if you like this or not.
These goals can also be taped down for indoor use (tape not included).
GoSports offers you an unbelievable LIFETIME WARRANTY on these products, and GoSports is a US Company with US Customer Support… they offer 100% satisfaction guaranteed.
GoSports has designed a good pop up soccer goal here, plain and simple. It's not the BEST you can ever find, but it's a quality goal that I think you'll be happy with. t's slightly cheaper than the GOLME above, AND comes with 6 orange training cones (plus the carrying bag), so if you're extremely budget conscious, you may want to look this way.


---
5.

Sport Squad Portable Soccer Goal Net Set
Company: Sport Squad
Style: Pop-Up
Rating: 4.3 / 5 stars
Price: $
Size: 4′ square
This last entry is a relative newcomer, and a really economical option – and it has been getting lots of good reviews!
Here's what's to like about this one:
It's lightweight, yet sturdy enough to stay put even if there's a decent breeze. It does come with heavy duty steel stakes to use if you want to use them though.
The material that slides around the fiberglass rods is reinforced to be good and strong
It comes with a storage/carrying case that fits both inside it, and together is definitely light enough for a child to carry it.
It's simple to slide together, so your child should be easily able to assemble it himself/herself.
It comes with a 100% customer satisfaction guarantee, so if you don't like it, you can return it.
For something that costs only about $20, yo u can't really go wrong with this one. It'd make a great gift too!


---
Ready To Get One of The Best Soccer Goals For The Backyard For Your Family?
Whether it is you or your kids who love to play soccer out in the backyard, having a soccer goal that's ready to go at any time is a fantastic thing. Any of these reviewed best soccer goals for the backyard are quality options – now it's up to you to pick what style, size, and price tag you're looking for!
Bigger, heavier soccer goals for the backyard are more difficult to mow around – much like awesome backyard trampolines, golf nets for the backyard and picnic tables they can be moved but it's a hassle. Pop ups on the other hand are simple to move, but not as great for older kids to play! Decisions, decisions. Good luck!
Wishing you much enjoyment kicking the ball around and improving your skills!
---