Love the idea of pellet grilling but don't want a huge grill? Whether you are limited on space or just want something portable, you'll be glad to know that a small grill doesn't have to be small on functionality. There are some excellent smaller pellet grills on the market right now and today we'll take a look at 10 of the best small pellet grills of 2023.
There are several things you need to know about pellet grills that'll help you choose one that will make you happy. Let's take a look; after you'll see my top picks for the year.
I'm sure by the time you're done reading you'll see a small pellet grill that you love.
Ready?
I know about pellet grills already: Skip Directly To Reviews
How To Find The Best Small Wood Pellet Grill
Many people who are looking for specifically a smaller size pellet grill are doing so because they have limited outdoor space, such as a small backyard patio, or a condo balcony. (Because pellet grills have no open flame, they are HOA approved for use on balconies.) Others want small because they intend to take them along on holidays, and space in the truck or RV can be tight. Still others want small because they are just cooking for themselves or the two of them.
Whatever your reason for wanting small, there are three main things you want to consider before you make your choice. Those are:
Size of Cooking Area
Hopper Capacity
Portability
For more on the basics of pellet grills and what to look for in general, see our articles: Best Pellet Grills of 2023 and/or What Is A Pellet Grill Smoker?
Size of Cooking Area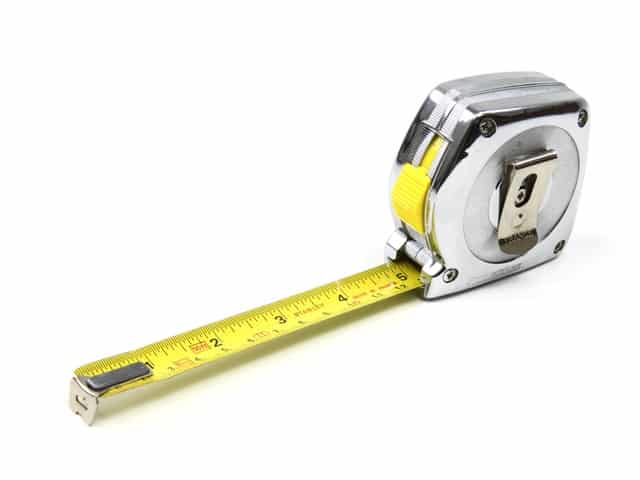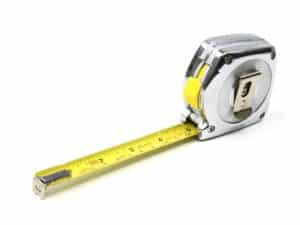 Unlike gas grills where the number of burners gives us a basic idea of the size of the main cooking space (a
4 burner propane grill
is very big, for example), pellet grills use a fan to push convectional heat and smoke into the cooking chamber and all around. The cooking grates therefore can be as big or small as you choose and the grill will work the same, although maybe take longer to heat up. Size is NOT an indicator of quality.
The bigger the cooking space, the more food you can cook at once. You'll soon discover how versatile pellet grills are… and you'll be wanting to cook all of your side dishes on it as well as the main course – so I'd advise going as big as you CAN, within your boundaries of "small".
(Be sure to see our Overview Chart below for a quick look at the main cooking area sizes of the grills reviewed here today.)
2. Hopper Capacity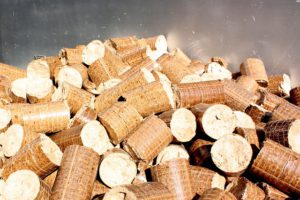 The hopper is the container on the side of the grill where you pour in the wood pellets (the fuel).  At the bottom of the hopper is an opening and an auger. After you set your desired temperature and turn the pellet grill "on", a motor turns the auger, feeding as many of the wood pellets into a firebox as needed to maintain the temperature you chose.
On the bigger pellet grills, the hopper can fit between 20-40 lbs (more or less, depending on the grill) of pellets at one time – meaning that the grill can burn continuously for 18-24 hours or more before needing to be refilled.  Small pellet grills with small hopper capacities may need a refill during your cook, depending on how long you wish to cook something. This might not be a big deal to you. But perhaps you have your heart set on some set-and-forget day-long cooks – then, pay attention to the hopper size.
3. Portability
If you want a pellet grill that's easy to take along with you in your truck or RV, look for one with fold up legs – that will indicate true "portability".
Many (if not all) of the grills featured below have at least 2 all terrain wheels and a lifting handle that lets the grill be wheeled around your backyard or into and out of storage, but heads up, these pellet are still usually pretty heavy.
Now let's take a look at my top picks for 2023:
---
Best Small Pellet Smokers of 2023
(As an Amazon Associate I may earn a small commission from qualifying purchases made through links on this page, at no additional cost to you. Full Disclosure.)
First, a quick overview chart of the grills we'll be looking at, including their main cooking area sizes and hopper capacities.
Specs
Camp Chef Pursuit
Rating: 5 / 5 stars
Cooking Area Size: 501 sq. in (253 upper, 248 lower)
Hopper Capacity: 10 lbs
Price: $

See Review
Traeger Renegade Elite
Company: Traeger Grills
Rating: 4.6 / 5 stars
Primary Grill Space: 380 sq. in.
Hopper Capacity:  18 lb
Price: $$$

See Review
Traeger Grills Lil Tex Elite 22
Company: Traeger Grills
Rating: 4.5 / 5 stars
Primary Grill Space: 418 sq. in.
Hopper Capacity: 18 lbs
Price: $$$

See Review
REC TEC Grills Trailblazer RT-340
Company: Rec Tec Grills
Rating: 4.4 / 5 stars
Cooking Area Size: 340 sq. in.
Hopper Capacity: 15 lb
Price: $$$$

See Review
GMG Davy Crockett Grill
Company: Green Mountain Grills
Rating: 4.3 / 5 stars
Size of Grilling Area: 219 sq. in.
Hopper Capacity: 9 lb
Price: $

See Review
Z GRILLS ZPG-450A
Company: Z Grills
Rating: 4.2 / 5 stars
Size of Cooking Area: 450 sq. in.
Hopper Capacity: 15 lb
Price: $

See Review
Traeger Renegade Pro
Company: Traeger
Rating: 4.0 / 5 stars
Main Cooking Area Size: 380 sq. in.
Hopper Capacity: 18 lbs
Price: $$$

See Review
Cuisinart CPG-4000
Company: Cuisinart
Rating: 3.9 / 5 stars
Main Cooking Area Size: 450 sq. in.
Hopper Capacity: 15 lbs
Price: $

See Review
Traeger Grills Bronson 20
Company: Traeger
Rating: 3.9 / 5 stars
Main Cooking Area Size: 300 sq. in.
Hopper Capacity: 10 lbs
Price: $$

See Review
15" PTG+ Portable Electric Pellet Grill
Company: Traeger
Rating: 3.4 / 5 stars
Main Cooking Area Size: 173 sq. in.
Hopper Capacity: 5 lbs
Price: $

See Review
---
Small Pellet Grill Reviews (Best Portable Pellet Grills)
1. Camp Chef PPG20 Pursuit Portable Pellet Grill

*Top Recommendation*
Company: Camp Chef
Rating: 5 / 5 stars
Cooking Area Size: 501 sq. in (253 upper, 248 lower)
Hopper Capacity: 10 lb
Price: $
My top recommendation for a small pellet grill is the Camp Chef Pursuit. It comes with the great Camp Chef special features that people love in the SmokePro (our #1 pellet grill choice of any size) and the Woodwind (also a fave), but in a more compact, portable size.
Here's what's to love about the Camp Chef Pursuit:
It's a brilliant choice if you need a small footprint yet want as big an amount of cooking space as possible. The Pursuit actually has 2 levels of grill space that you can use (248 sq. in. on the top rack, and 253 sq. in. on the bottom rack). Because of the way pellet grills work, with the heat circulating around the grill, you can actually use all 501 sq inches as cooking space, not just half cooking and half warming. You can also use just one rack, and take advantage of the extra height inside the chamber (beer-can chicken, anyone??).
It has the patented Ash Clean-out System, which makes clean-up really quick and easy. Other grills you have to get out the shop-vac and suck out the old ashes after removing the grates, etc… this one has a special trap door/chute down below that gives you easy access.
While it's a great grill to park permanently on your balcony or patio, it's also designed to be able to be safely moved, with heavy duty wheels, a locking lid (on both the chamber and the hopper), and legs that fold in easily. (It IS still quite a heavy grill in my opinion though – approx 85 lbs.)
It's extremely easy to use. You simply flip the switch to "on", make sure the hopper has pellets, and set the temperature – anything from 160 to 500 degrees. The automatic auger pellet dispenser will make sure there are enough wood pellets to achieve the perfect heat for the duration of the cook… you don't have to do a thing other than decide what to cook next!
If you want to keep an eye on your food, you can use one or both of the 2 meat probes that come with the grill. (This is really handy if you're doing two cuts of meat at once.)
It has something called "Slide & Grill Technology", which lets you switch easily between indirect heat and flame broil, depending on what you're cooking and when.
The Camp Chef Pursuit is a pretty sweet, well thought out, well made grill. Small enough for a balcony, portable enough to bring along camping or tail-gating, and serious enough to impress night after night. The only "negative" I think is that the hopper has only a 10 lb capacity, which is good for about 5.5-6 hours of cooking. So if you are looking for a grill that you can get going in the morning, head out to work, and return that evening to a still slow-cooking feast, this might not quite suit your needs.
Check out the following video review if you're wanting to know more, or read more about it via "take a closer look":


---
2. Traeger Grills TFB38TCA Renegade Elite Wood Pellet Grill and Smoker  (*Best Small Traeger Smoker)
Company: Traeger Grills
Rating: 4.6 / 5 stars
Primary Grill Space: 380 sq. in.
Hopper Capacity:  18 lbs
Price: $$$
Next on our list we have the Traeger Renegade Elite. Traeger is one of the best known brands among pellet grills, mainly because they've been around the longest… and they came up with the whole concept of getting a wood burning fire inside a grill using hard wood pellets and an auger in the first place.
Here's what you'll like about this grill:
You can do a LOT of different styles of cooking with it, including grilling and smoking of course, but also baking, braising, barbecuing, roasting, and more! That's really handy in the hot summer months when you don't want to turn your oven on inside.
The temperature probe inside the grill works with the pellet feeder to keep the heat within 20 degrees of your selected temperature, so you can have consistent heat and consistently great food results.
It has a handy tool caddy so that you can hang your grilling accessories and have a convenient place to put your sauces, rubs, and dishes.
It also has a very sturdy shelf on the front on which you can prep, check, and rest your food – you'll appreciate how easy it is to load and unload your food with the shelf right there.
The porcelain grill grates are non-stick, meaning that after smoking a saucy rack of ribs or some juicy burgers, you won't have to spend much time at all scrubbing them clean.
So there's actually a newer model called the Renegade Pro that we'll look at later in this list. Very quickly, the Renegade Pro updated the shape of the legs to a sawhorse chassis, added 2 electronic meat probes (the Elite does not come with any), removed the tool shelf that came with it, and updated the temperature control somewhat so that it's always within 15 (instead of 20) degrees.
In my opinion after sifting through tons of reviews all over the web, this particular model here, the Elite, has really great value – and excellent reviews – it is possibly a better buy than the newer. Especially if you can score yourself a deal as companies move towards the new stock.


---
3. Traeger Grills TFB42LZBC Lil Tex Elite 22 Wood Pellet Grill and Smoker
Company: Traeger Grills
Rating: 4.5 / 5 stars
Primary Grill Space: 418 sq. in.
Hopper Capacity: 18 lbs
Price: $$$
This next grill is a fairly small pellet grill – not Traeger's smallest, but still, it won't take up a huge footprint on your patio. Overall, it's one of Traeger's best sellers, again, Traeger being arguably the most popular names in pellet grills, the company that actually started off the whole concept.
Here's what's to like about this particular grill:
It's a very versatile grill. You can use it to smoke or cook slow-and-low, of course, but you can also grill (burgers, steak, chicken…), bake (pizza, pies, breads…), roast, braise, and barbecue foods on it!
The hopper capacity is 18 lbs, which will get you easily 8-10 hours of cooking time, so it really is "set and forget", as you can cook overnight, or all day while you're busy doing other stuff.
The digital temperature controller is designed to keep temperature within about 20 degrees of your desired temp at all times (from "Smoke" to 450 degrees), which is pretty impressive if you consider it's heat that comes from wood burning. And consistent heat means that your cooking is predictable… and thus, successful every time.
It's very simple to start it up. With a flip of a switch, it's lit! You'll appreciate not having to deal with fire starters, charcoal chimneys, and the like.
It's also easy to clean. The grates are porcelain coated, which is a non-stick material that doesn't take forever to scrape off, even after you've had some saucy ribs on there.
While it does not have an easy access ash clean up chute like the Camp Chef, it's not difficult to access the ashes area with your vacuum or a small scoop.
The Traeger Lil Texas Elite 22 is a pretty safe choice if you want a quality grill from a reputable company, a grill that has positive reviews from hundreds of people (click through to check them out for yourself). It's priced well too. It is NOT the smallest of the pellet grills featured here though, so if size is an issue, you may want to keep looking. If you have the space though, I think you'll like this one.


---
4. REC TEC Grills Trailblazer RT-340
Company: Rec Tec Grills
Rating: 4.4 / 5 stars
Cooking Area Size: 340 sq. in.
Hopper Capacity: 15 lbs
Price: $$$$
This next small pellet grill by REC TEC is a "high end" option in our list, a great choice for those of you who intend to get the best little pellet grill you can for the space you do have.
Here are some top features of this grill:
It's made with long-lasting, high quality stainless steel (304), including the cooking chamber and the trademark bull horn handles!
You can connect it to your smart device, as it's WiFi enabled (different than Bluetooth, heads up). You'll love being able to check on your meal's progress without having to even go outside.
It comes with two built in meat probes so you can monitor two different cuts of meat at the same time.
The hopper lid is designed to serve as a prep shelf for your sauces and spices. It can hold a fairly large platter and can be easily wiped clean as it's stainless steel. The hinge and hopper lid lock are also stainless, so you don't have to worry about it rusting either.
It's portable (has lockable folding legs and roller-blade style wheels), so you can take it along with you camping, tailgating, or wherever you want to cook up something delicious.
The Trailblazer has as well as a Cool Down Mode you can select when you're done cooking that decreases the heat in 5º increments until it automatically shuts down safely and properly.
You can maintain heats well above 500 degrees (wood fired pizza, anyone?) with the Trailblazer, as it has Smart Grill Technology, and if you love lots of smoke, you can turn on the Xtreme Smoke feature (it operates under 200ºF)
Rec Tec Grills are made in the USA!
Rec Tec has a reputation for excellent craftsmanship and precision engineering. But they also are known for their pretty incredible customer service. If you read through the reviews of all of the Rec Tec grills, you'll read over and over how they really do stand behind their product. That's pretty unusual these days.


Check out this video review for more REC TEC Trailblazer details:

---
5. GMG 2018 Green Mountain Grill Davy Crockett Grill/Smoker With Cover
Company: Green Mountain Grills
Rating: 4.3 / 5 stars
Size of Grilling Area: 219 sq. in.
Hopper Capacity: 9 lbs
Price: $
This next grill is one of the smallest in this list, and definitely one of the most portable of the options, if that's what you're looking for. It's the 2018 model from Green Mountain Grills, their most recent "Davy Crockett model" update.
The 2018 update solved some of the main issues with the older grill model, including moving to a single grease tray, and is solid, without holes. It also apparently has an updated controller and power cord. Small changes, but reviewers are liking the changes.
Here are some of the features you'll appreciate:
Even though it's a small pellet grill, the lid is designed with a peak so that you can still stand up a chicken or larger fowl, or use a rib rack if you want to.
It has a convenient tray attached with utensil hooks that will help you keep your grilling gear clean and organized.
You can monitor and control the temperature on your grill remotely by hooking it up to WiFi (Note: This is not the same as BlueTooth.)
The temperature of your grill is monitored by "Sense-Mate", which is GMG's control system that keeps your grill at your desired temperature (from 150 – 550 degrees F.)
The legs/stand also double as handles, folding up if you want to transport it somewhere or store it when it's not in use. It really is portable; it weighs around 60lbs, you can actually fit it in the trunk of your average car! (By the way, there are small approx 3″ peg legs also attached… if you don't like the handle-legs for one reason or another, you can remove them with a screwdriver.)
It comes with an all-weather cover designed specifically for this grill, which means you don't have to do any guess work ordering one separately that fits.
It comes with a meat probe so you can keep track of the progress of your meal throughout the cook time.
Another great thing about this grill is that it's priced really well, and comes with a 2 year warranty from GMG to give you piece of mind. It's a solid option if you want a small, portable pellet grill that has good reviews.


---
6. Z GRILLS ZPG-450A Wood Pellet Grill & Smoker (2019 Upgrade Model) 
Company: Z Grills
Rating: 4.2 / 5 stars
Size of Cooking Area: 450 sq. in. (in 2 levels)
Hopper Capacity: 15 lbs
Price: $
This next grill we're looking at is another pellet grill that is a bit more "medium sized", but still not a huge grill overall. It's advertised as 450 sq. inches, but the main cooking grates are really 324 sq. in., with an upper rack making up the difference.
Z-Grills definitely makes some well loved and popular grills, this one included. Here's what's to like about this pellet grill:
It has a decent hopper capacity, which translates into a fairly longe cook/run time between refills of the pellets (your fuel). If you are hoping for a set-and-forget type experience, a 15 lb hopper capacity should get you through the whole day, and then some!
This is another versatile grill, a "6-in-1" BBQ Grill that advertises the ability to bbq, bake, roast, braise, smoke, and grill. Which means you pretty much have a small outdoor kitchen in one… fantastic if you live in a really hot area and don't want to heat up the interior of your house cooking a meal.
With fan-forced convection cooking and a digital control board with precise temperature control, you can set and maintain any heat you want from 1

80ºF to 450ºF. 

It's designed to be fairly easy to move, with heavy duty all terrain wheels (locking casters) and a foldable working shelf. It also comes with a rust-proof cover and racks, so you can protect your grill from the elements.
Z Grills have a convenient Shut-Down Recycle Mode, with properly cools the grill down for a safe turnoff, burning off pellets in the auger already, and prolonging the life of your grill.
The Z Grills ZPG-450A 2019 is a well received grill overall by customers in the USA (where the grill is made and distributed). The only "negatives" that come up are the lack of meat probe, and no pellet purge system (so you have to scoop out the pellets and burn off the excess if you want to change "flavors"). It should be a contender if you're wanting a fairly economical option as well, as the price is quite reasonable.


---
7. Traeger TFB38TOD Renegade Pro Wood Pellet Grill
Company: Traeger
Rating: 4.0 / 5 stars
Main Cooking Area Size: 380 sq. in.
Hopper Capacity: 18 lbs
Price: $$$
We've already seen a Traeger grill in this list. If you love Traeger, as many do, but found the Lil Texas a bit too big, here's a really good option that's a bit smaller.
This Renegade Pro is an updated version of the Renegade Elite grill seen above (our second place choice overall). The legs design was updated to the sawhorse chassis, giving it improved stability. Two electronic meat probes were added (the Renegade did not come with a probe), and the tool shelf was removed from the front, as customers claimed it was awkward.
Here are some of the Renegade Pro's features:
This pellet grill can replace a lot of your outdoor (and indoor) cooking tools… you can grill, smoke, bake, braise, roast, barbecue, and more with it! It can cook hot and fast, or slow and low, and everything in between.
You can trust that the temperature you set will remain steady for the duration of your cook, as it comes with an integrated digital Pro Controller that keeps temps within 15 degrees of your setting. That translates into predictable and successful cooking every time!  (According to reviewers, the PRO does a better job with the temperature regulation than the "non-PRO"… closer by about 5 degrees.)
It's easy to move around, with a side lift bar and all terrain wheels (but still is pretty heavy, over 100 lbs)
A hopper capacity of 18 lbs is really big for a small grill, so if you plan to do lots of long cooks, you'll like how long you can go for on one fill up. There's also a handy hopper clean out trap door for when you want to switch out pellet varieties.
It's part of Traeger's 20 series, but while it's technically a 20″ grill, it has the same diameter barrel as the larger 22″ models. This means that you can cook a turkey or other things that require some height. (Compared to the larger, more expensive 22″ models, all you're giving up is 2″, which isn't a huge deal.).
While the Renegade Pro and the Renegade are very similar grills inside, where it counts, the small changes made on the Pro are nice. This grill is perfect for the needs of a small family, and seems to be good value for the price.


---
8. Cuisinart CPG-4000 Wood BBQ Pellet Grill & Smoker
Company: Cuisinart
Rating: 3.9 / 5 stars
Main Cooking Area Size: 450 sq. in. (2 levels)
Hopper Capacity: 15 lbs
Price: $
This next grill is one of the bigger "small pellet grills" on our list at 450 sq. inches, but it's not a huge beast of a grill… it'll fit on many smaller patios still quite nicely as that 450 sq. in is actually formed from two tiers.
Here are some of it's key features:
Cuisinart designed their grill with an integrated spigot that drains the inevitable hot grease away from the grill base and down into a grease cup/bucket (cup not included). This design (the grease bucket holder) means longer times between cleanings for you, and that's always a good thing.
It comes with a stationary side shelf and a collapsible front shelf, which you'll love for your accessories and spices, and for both prep and resting.
It's also fairly easy to move around with all terrain wheels and a lift handle, so you can bring it in and out of storage fairly easily if you're tight on patio space

It's a super versatile grill to have! You can grill, smoke, roast, braise, barbecue and even bake as if it's an outdoor oven, and save your kitchen from heating up in the summer!

You have precision control over the temperature you want for the duration of your cook – the internal thermostat maintains your set heat automatically, feeding pellets as needed to keep it consistently hot.
This Cuisinart pellet grill is a good choice if you need a lower price point for a "larger" small pellet grill. Cuisinart makes reliable gas grills – the pellet ones will be no different.


---
9. Traeger TFB29PLB Grills Bronson 20 Wood Pellet Grill and Smoker
Company: Traeger
Rating: 3.9 / 5 stars
Main Cooking Area Size: 300 sq. in.
Hopper Capacity: 10 lbs
Price: $$
Here's another Traeger pellet grill that has made our "best small pellet grills of 2019" review complication. It's one of Traeger's smaller options, one of the 20 series, and it has decent reviews (although not as high has the slightly bigger models).
Here are some key features of this grill:
It's nicely portable – being of smaller size to start with (the hopper and the main body of the grill) it's a bit lighter to move around (even though it doesn't fold up).

300 sq. in. is a great size if you're cooking for a small family, or just you and your partner… but if you have a small crowd, it CAN comfortably fit up to 12 burgers, 4 whole chickens, or 3 racks of ribs!

The Bronson has Traeger's updated leg style, the sawhorse chassis, which you'll find feels very stable.
It's very versatile, able to smoke low and slow, or grill hot and fast. You can also use it like an oven, making wood-fired pizzas, roasts, and more!
The grill grates are easy to clean, but heads up, it does not have a hopper trap door to clean out unused pellets when you want to change the flavor.
The Bronson is a decent grill, and it comes at a fair price. If you're looking for a Traeger specifically, and want a 20 series grill (20″), take a good read through the customer reviews and in the end, you will likely find it worth a go.


---
10. 15″ PTG+ Portable Electric Pellet Grill
Company: Traeger
Rating: 3.4 / 5 stars
Main Cooking Area Size: 173 sq. in.
Hopper Capacity: 5 lbs
Price: $
This last pellet grill is a bit different from the other options in this list – it's a truly small, portable pellet grill… the absolute smallest of all of the options out there from what I've found.
The main difference with this grill style from the others we've seen is that the hopper is located inside the grill. You actually have to open the lid to refill the (small) hopper with pellets if you are doing a cook that lasts longer than 4 or 5 hours. (Opening the lid each time of course means heat and moisture loss, so if you know that will bother you, this may not be a great choice for you.)
Here are some of its key features:
This grill is 13″ (H) x 20″ (W) x 19″ (D), and about 40 lbs – both of which makes it easy to move around your patio, move into and out of storage, bring along tailgating, boating, or wherever you want to have a wood-fired grilling feast (provided you do have a power source – 110V – to plug it into). The size is about right for 8 burger patties, or 16 hot dogs.
The Traeger PTG may look different, but it works like the other pellet grills, a versatile tool that lets you

grill, smoke, bake, roast, braise, and bbq all sorts of foods to juicy perfection. 

It comes with Traeger's Digital Elite Controller that aims to keep temperatures within 20 degrees of your selected temp at all times and a timer.
Another feature you'll like is the "shut-down cycle" that keeps the fan running for 10 minutes after you're done, letting it burn out any remaining pellets in the auger – if this wasn't the case, your firebox would get plugged up with ash fairly regularly, so it's pretty handy.
This portable pellet grill's small size is a big plus, but reviewers do complain somewhat about irregular heat and a very hot bottom to the grill. I think it's good for this grill to be on our list of small pellet grills due to it's uniquely small footprint and portability, but I'd personally recommend going with the traditional model/style over this one if you're looking to invest in a grill to set up "permanently" in your backyard. However, it's up to you.


---
Enjoy Pellet Grilling This Year With A Small Pellet Smoker!
Owning a pellet grill will be a game changer – you'll get pretty addicted to the smokey and juicy flavors of foods cooked over a wood fire! And not just meat… don't forget to try side dishes and even desserts on the grill! Check out Traeger's
Best Pellet Grilling Recipes
for some great ideas!
There are many different small and portable pellet grills that we looked at here – I hope you were able to narrow it down somewhat with the information compiled here, and maybe even figure out the best one for you. There were bigger, smaller, budget entries and high end options – likely one is just right.
If you have any questions or feedback, please send them in via the comments section below; I'd love to hear from you and will get back to you quickly!
Happy grilling, everyone! Let's make this a year to remember, feasting on some fantastic wood-fire grilled food!
---