Investing in a great pellet grill for your patio is a huge step towards becoming a true grill master. If you're in the market to purchase a high quality large pellet grill smoker, you've likely come across the Rec Tec RT 700 "Bull" in your research, the grill they call "the gold standard" of pellet grills.
This grill is definitely worth a deep look. In this Rec Tec RT-700 Pellet Grill Review we'll look at how it's built and what's special about it, some minor drawbacks with it, and where to get the best deal when you buy it online. By the end of this review, you should have a good idea as to whether the Rec Tec RT-700 pellet grill is right for you.
(For the purposes of this review, I'm assuming you already know the basics of how a pellet grill works – if not, why not first check out "What is a Pellet Grill Smoker? and then come on back here.)
(As an Amazon Associate I may earn a small commission from qualifying purchases made through links on this page, at no additional cost to you. Full Disclosure.)
The Rec Tec RT 700 Bull Pellet Grill
The Rec Tec RT-700 was developed by Rec Tec Grills, a company that is still somewhat newer in the field of pellet grill smokers, but one that has consistently achieved praise for their incredibly high quality grills. Rec Tec Grills currently has 9 models available for sale, the RT 700 being a one of their mid size options. 
With the RT-700,  Rec Tec claims to have put all of their finest and most innovative technology and customer favorites into one big unit, what they call, "the gold standard in pellet grills", "the pinnacle of outdoor cooking", and their "flagship model".
Is it all that special? What do you get with this grill? Let's take a look:
Grill Size: How Big Is The Rec Tec RT 700? 
The Rec Tec RT700 is a large grill, first of all. The main cooking area is 702 sq. in., and it's tall enough for turkeys or beer can chickens. If you're into cooking ribs, you can easily fit 6 large racks on the main rack alone!  The grill also comes with an optional large 2nd shelf that you can add if you're preparing a huge cook – that extra cooking area gives you a total of 1054 sq. in. on which you can smoke, slow roast, and more.
As for the hopper capacity, it's huge! You can fit up to 40lbs of (food grade) pellets in it, which means you have the ability, if you want to, to cook for 40+ hours STRAIGHT before you need to get up and refill the hopper with pellets. It's also a divided hopper, meaning you can "blend" different pellet flavors if you wish.
Before we get into the nitty-gritty's of what this grill is all about, check out this video overview of the Rec Tec RT700 Bull to get a sense of what kind of grill we're talking about here:
Got all that? Ok, let's cover it here too:

What Is The RecTec RT700 Made Of?
There are few pellet grills on the market that are built with as much stainless steel as this one. From the main components to little things like hinges and hardware, it's everywhere… making it a grill that's incredibly durable, heavy-duty, and frankly, top quality. You notice that the second you handle it.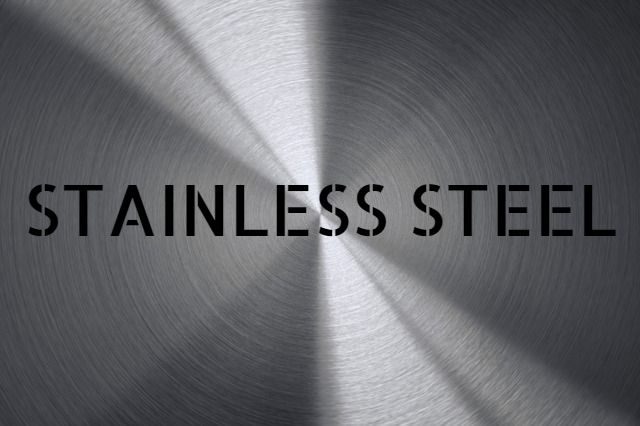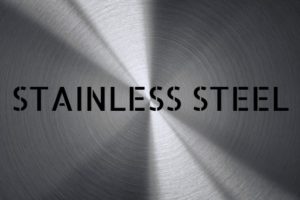 On the outside of the grill: The fold-down front shelf, the smoke stack cap, the handy towel ring, the grease bucket hooks, the pull handle, the Rec Tec logo and signature "horn" handles…, these and more are all made of durable, attractive, practical stainless steel.  The pellet hopper, located behind the grill along the length of the cooking chamber, has a stainless steel lid that doubles as a warming surface for resting meats. The hopper lid itself has SS handles and a SS "piano hinge" that won't rust over time. The controller shelf on the side of the grill is SS too, and built strong enough to hold a heavy platter while still protecting the electronics inside. Overall, this is not a grill that is going to corrode, rust, or fail very quickly.
Inside the grill: The cooking chamber is made from, you guessed it… stainless steel, which won't flake or chip or have paint peeling off it over time. The drip pan is also stainless steel, funneling grease out of the cooking chamber. The incredibly important firebox is made from "the best": 304 stainless steel, making it virtually indestructible. The grill grates are also made of 304 stainless steel (1/4″), as is the heat deflector designed with an integrated smoke tray.

Other Features: Why The RecTec RT700 Stands Out
Aside from being built with solid materials, the RT700 Bull also has a fantastic design with a lot of thought put into it. The team at Rec Tec obviously is aiming high here, wanting not a thing to go overlooked. Here are some of the many note-worthy features:
The Hotflash Ceramic Ignition System is state of the art, one of the longest lasting ignition systems on the market. As ignition systems are often one of the things to go first on any grill, it's good to note that the ignition system on the Bull is reputed to be top notch.
This grill comes with 2 built in meat probes, taking the guesswork out of whatever you're preparing. While other grills have meat probes as well, Rec Tec added port holes for the probes so that you don't need to close the lid on the wires and pinch them, shortening their life span.
Rec Tec realizes that many of their customers want to be able to do a serious smoke sometimes, even a cold smoke… and so they designed a special "Xtreme Smoke" setting, which operates under 200ºF. They also know some grillers want the option to sear, and if that's you, you'll appreciate that you can get this grill up to temperatures above 550ºF. With all of these options, you're able to smoke, dehydrate, bake, broil, braise, roast, grill, sear and more!
The cooking chamber has an interior light for cooking at night – and if it gets dirty, you can literally just unscrew the light's cover, and toss it in the dishwasher.
With the RT-700, you get a grill that has Wi-Pellet WiFi Technology (via an app available on the App Store and Google Play Store). Although this isn't the same as Bluetooth, if you're someone who loves to cook low and slow during a day when you're out and about doing errands, you'll appreciate the ability to control your grill temperature from anywhere.
Pellet grills need to be shut down carefully, as there is literally wood burning in the fire-box – you can't just turn it off like a gas grill when you're done. Rec Tec has developed an Automatic Shutdown feature that cools the grill down properly at the push of a button – this allows the pellets yet in the auger to work their way through, and limits the ash buildup in the firebox.
Rec Tec knows that should something happen to any part of your grill, you don't want to have to bring the whole thing in for servicing for a few weeks, nor should it be so complicated you can't replace most of the parts yourself at home. So, they designed the Bull with modules – this modular construction allows individual component replacement, which is cheaper and easier on the customer.
One of the best features on this grill has to be the Temperature Controls Smart Grill Technology. Most pellet grill companies are content to assure their customers that the temperature will deviate at a maximum of 15-20 degrees from their set temp. This grill here aims for a maximum of 5 degrees high or low – and customer reviews show that they have achieved it! The controller Proprietary PID algorithm maintains temperature as precisely as possible. (You can even set an alarm on your smart device to trigger if it goes outside this range.)
It comes mostly assembled already, and isn't hard at all to get ready to use. Check out this guy's experience getting his RT-700 unboxed and ready to go:


Rec Tec Customer Service
I am also super impressed by the consistent positive reviews about the customer service you get from the people at Rec Tec. I've actually spent time searching around online for even ONE negative comment because it's a bit "odd" how every. single. reviewer. praises how quickly they respond, how eager they are to solve every problem, how they are unexpectedly generous with their replacement parts should they be needed, and how they work through any questions or problems with their customers until you're satisfied. I could not find even ONE bad review. That's incredibly unique, and builds confidence that buying a Bull won't be a bad experience.
My own thoughts on the Rec Tec RT-700 Bull:

Honestly, to me this is a DREAM grill… incredible quality, and at decent price point for a grill that should last you for years and years to come.  (At the very, very, very minimum, 6 years… as that's the pellet-grill-industry-leading warranty that you get with this pellet grill.)
A few things that stand out for me are how easy it is to use, even for those of you who have never used a pellet grill before, or are completely new (yet excited about) learning all about smoking and barbecuing awesome food. Turning it on is as simple as pressing a button. Temperature selection is digital and the heat remains consistent – which is the key to fantastic results.
While it's a great choice for newbies, I think it's also a clear winner for experienced pellet grillers who want top quality, some fun gadgets (Wifi that WORKS), and more.
I like that the Rec Tec is a very versatile grill, able to do everything from smoking and dehydrating, to searing and grilling… so if you have this one, you don't need any other grills, outdoor pizza ovens, electric smokers, or anything else. This is IT.
Other Rec Tec Grill Reviews and Feedback: Do Customers Complain About Anything In Particular?
The big question – is the Rec Tec 700 worth it? Or will you have unpleasant surprises? 
Overall, the RT-700 is a pretty well loved grill – there isn't much negative out there at all. Even the price point, which some might feel is a lot to swallow, seems to be considered a great deal for what you get. Reviewers are full of praise regarding the quality, the consistency, the durability of this grill.  Don't just take my word for it… read through a bunch of the reviews on this one and see for yourself. My favorite phrase? "It's barbecue cheating… I shouldn't be so good at smoking anything, but the Rec Tec makes it so easy."
As for "Cons", there are just a few things I could find that are worth noting:
The meat probes are apparently sometimes don't run perfectly… some customers have reported that they found them a few times off by approx 10 degrees F.
If you don't have WiFi due to your location, you won't be able to connect your grill controls to your smart device and adjust the temps/check on your food from afar.
Apparently some customers have noticed that if your phone is locked, sometimes the alarm doesn't go off letting you know of a temperature that needs adjustment.
Conclusion

If you want a low maintenance, high quality pellet grill with lots of cooking space, great customer service support, and at a price point that is significantly lower than what other grills of this quality are asking, it's a pretty easy "yes" for the RT-700.

Where To Get A Great Deal
Rec Tec currently does not use dealers, so at this point in time, if you want to have your own Rec Tec RT700, one of those cool looking pellet grills with the bull horn handles, your options are through Rec Tec directly, or via a trusted third party seller such as Amazon.com.
While the grill alone goes for about $1200 on the company website, Amazon offers the same but in a package deal with shipping included, 160lbs of premium pellets, a premium grill cover, the same 6 year warranty, and a large front shelf as a combined deal for about $1500. That's a really decent package deal.
Check it out here:


---
And that's it for my Rec Tec 700 Review. As always, if you have any comments, questions, or suggestions, I'd love to hear from you!
Happy Grilling!