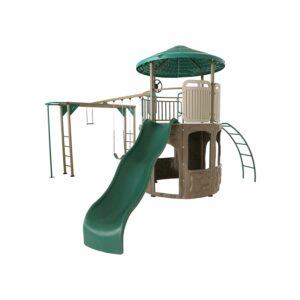 The Lifetime Adventure Tower Deluxe Playset is a popular swing set geared towards kids aged 3-12. It has probably already caught your eye if you're looking for a quality backyard swing set that has a lot of different activities to keep your children busy, and one that requires low maintenance on your end.
It IS a cool looking swing set, isn't it? But with a price point in the two thousand dollar plus range, is it worth the investment? Or should you keep looking, elsewhere?
This review will dig deep into this particular model (#90630). We'll look at the product specs, what customers have to say about the quality, assembly, and safety of it. We'll also go over what customers really DO NOT LIKE about this swing set – that's important.
And then I'll end with whether or not I actually recommend the Lifetime Adventure Tower Deluxe Playset for my readers.
Ready? Here we go!
Product Specifications
There's a lot going on with this deluxe play set. Let's take a quick inventory of activities/stations included:
9' Wavy Slide

Monkey Bars

Trapeze Bar

Fireman Pole

2 Swings (adjustable for height)

2 Rock Climbing Walls
Arched Climber
5′ high Upper Deck Clubhouse with hard top (5′ tall)
Sandbox area (optional, the area under the clubhouse)

4 Storefront

Features
2 Doors
Steering Wheel
2 Chalk Boards
Car Map
Its main parts are made powder-coated steel and high density polyethylene (really hard, blow-molded plastic that is all-weather resistant and uv-resistant). Weighing over 500lbs, it's a serious play set.
What Other Models Are There?
There are currently several different Lifetime Adventure playsets. This "Deluxe" model is the most popular, but there are a few others that are well loved too.
They include basic models with no clubhouse (90143 and 90177), models with two clubhouses joined by a bridge (90971 and 90966), models exactly like the deluxe but without the monkey bars, trapeze, and fireman's pole section (90804 and 90918). There is also a model with a much smaller clubhouse (just a platform for the slide) (90913).  See them all by clicking here.
How Big Is The Lifetime Adventure Tower Deluxe?
This is a swing set has a fairly large footprint and you'll need a nice, large backyard. The footprint is 15' 3″ L x 10' 9″ W.  And that's before you add on the recommended safety zone – ideally, Lifetime recommends that you mark out an area of 33' 3" L x 32' 5" W.
What Are The Weight Limitations?
This swing set has an overall weight capacity set at 1,600lbs. The recommended max for the individual swings and slide is 150lbs each, and 600lbs for the upper clubhouse.
Who Is The Manufacturer?
The Lifetime Adventure Tower Deluxe Playset is a product developed by Lifetime Products, an American based company. They are well known for their super sturdy blow-molded polyethylene and steel products. Some of the products you may associate them with already are their high quality adult and child sized folding tables, basketball equipment, sheds, kayaks, and yes, playground equipment!
Lifetime Products features several times on our "Best Heavy Duty Swings Sets For Older Kids" review.
Lifetime Products are partially manufactured in China, but they have an absolutely massive single-point blow molding plastics facility in Utah, and employ thousands in their distribution facilities around the United States, Mexico, and France.
What Kind Of Safety Specifications Does It Have?
The Lifetime Adventure playset meets all safety standards. It is ASTM compliant.
Parents can be assured that there are no hard edges; any ends that could be rough are covered with plastic caps to prevent both scrapes and rust. There are also no lead based materials used in the whole swing set.
The swings have soft rubber grips to stop little fingers from getting pinched, but they also serve to stop the metal chains from heating up dangerously in the hot sun.
What Owners Say About Safety
After sifting through hundreds and hundreds of reviews (literally), I can honestly say that I did not find any customer who complained about safety with this swing set, when set up properly. The only area of concern that I DID come across more than once was an occasional mention of early rust damage; owners were worried it would affect the integrity of the structure. Apparently the warranty does not cover rust issues – just a heads up.
Is This Swing Set Durable? Will It Last?
When you pay a steep price tag for a swing set, you want to know if it will last.
Because these swing sets are made from heavy duty powder-coated steel and high density polyethylene, you will notice right away that they are solid and pretty much unbreakable. They are all-weather resistant and UV-resistant – meaning, they won't crack, warp, rot, or splinter the way wood will! They also won't get "too hot to touch" or loose their bright color.
No product is perfect though – so it does come with a warranty. Lifetime Products offers a 5 year (limited) warranty.
What Owners Say About Durability
Owners frequently commented on how incredibly study this set is, and there were also a lot of comments about how the writers foresaw their (eventual) grandkids playing on it too!
While the vast majority of reviews of this swing set indicated great happiness with the quality, there are, however, a few negative ones mentioning rust issues early on.
There were also a few reviewers who mentioned receiving parts that were damaged, and that had to be replaced prior to assembly – rather annoying. They were quick to note that Lifetime sent them replacement pieces very quickly, at no charge.
Care and Maintenance
One of the best factors in buying one of the best quality metal playsets – like the Lifetime Adventure Tower Deluxe – is that once it's up, you won't have any maintenance to do.  No staining, no sanding, no painting.
Assembly Of The Lifetime Adventure Tower Deluxe
If you decide to purchase this playset, you'll have a massive crate (think 4'x4'x10′ or more) delivered to your house, very likely by an 18 wheel delivery truck. All parts and hardware are included and will be in the crate.
You'll get a paper copy of the set up instructions, but also be aware that there are videos on Youtube discussing set up that will help save you time and frustration.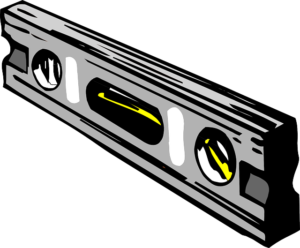 You will absolutely need to have a level ground prepared.  As this is a free standing structure, if you want it to be sturdy and not wobble, level ground is non-negotiable. If you do this right, your playset will be incredibly stable, even without pouring cement or burying stakes.  That being said, it does come with an anchoring kit, should you want it. But at over 500lbs, unless you're in an area frequented by hurricanes, it's not going anywhere.
Another thing you will need is patience, and a good amount of time; the lifetime heavy-duty metal playset with clubhouse is a large swing set, and estimated time for set up is 10 hours (for 2 people).
What Owners Say About Assembly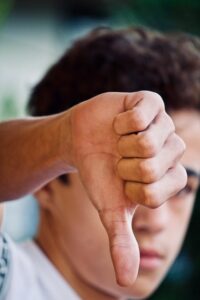 Ok – so here's where the rubber hits the road and you'll hear some "negative" stuff.
Assembly on this playground, according to the majority of reviewers… is a real challenge. In fact, even those who give the playset 4 or 5 stars still seem to find the need to mention "difficult assembly". It comes up over and over and over in the reviews.
Here are a few things about the assembly in specific that you'll want to know if you're considering buying this playset for your family:
It's HEAVY. The high quality of the steel and plastic mean that once you have sections assembled, they are HEAVY, and you'll need a partner or several to help move them into place. Either plan to assemble the main sections where you plan to build it in the end (so, not on the patio or in the driveway or garage), or you'll need to have a partner working alongside you to help you carry them over.
You absolutely MUST have a completely level ground prepped for this playset. And that may take some work. If you attempt to set this up on even a slight slope, you'll find it doesn't seem sturdy, or you'll notice wobbles when your kids swing.
The instructions need to be read through carefully… possibly a few times. Unfortunately they are not all that well written – one reviewer summed up others' comments by suggesting they were "written in Spanish, translated to Chinese, then translated to English from the Chinese translation".  Others simply call them "a complete PITA".
Don't be afraid to switch out the bolts and screws that come with the set for longer ones – this will save you a fair bit of aggravation!
Use your impact driver and drill! Attempting to assemble with just a screwdriver like it suggests in the instructions will test your sanity big time.
It's helpful to be aware that there are really good videos available to help on Youtube, such as this one:
A positive, however, is that regardless of how poor the instructions might be, pretty much every single "the assembly sucks" review ended with something like "worth it in the end… the kids love it", or "horrible to assemble but totally amazing for the kids". So, go in with an understanding that it'll take you some time, but that once it's done, you'll have a playset for your kids that'll be the envy of the neighborhood.
Can You Change Which Direction It Faces?
Yes! You can choose which direction to face this swing set, as the slide and ladder are interchangeable.
What's Included In The Shipment – And What's Not
Pretty much everything that you need is included. What's NOT included are a few things you may want. Some of these may include:
material for a playground base, such as mulch or sand
a baby swing
sandbox sand (if you plan to turn the inside of the lower clubhouse into a sandbox)
chalk for the chalkboard
longer screws for easier assembly (I wouldn't pre-purchase though – just assess what comes as you get started. If they feel too short to YOU, replace and save yourself the frustration).
Is There Anything Owners Do NOT Like About It?
Yes. The assembly of it. See a full explanation in the section above this one.
Also, as mentioned earlier, there were a few rust issues that came up in reviews. These tended to be written by people who returned years after purchase to share their experiences – which can be helpful. The vast majority, however, claim a long life of high quality.
Do I Recommend The Lifetime Adventure Tower Deluxe Playset?
Short Answer: Yes. I think it is potentially the best Lifetime playset in their lineup.
Longer Answer: I do recommend the Lifetime Adventure Tower Deluxe for a number of reasons: Here's why: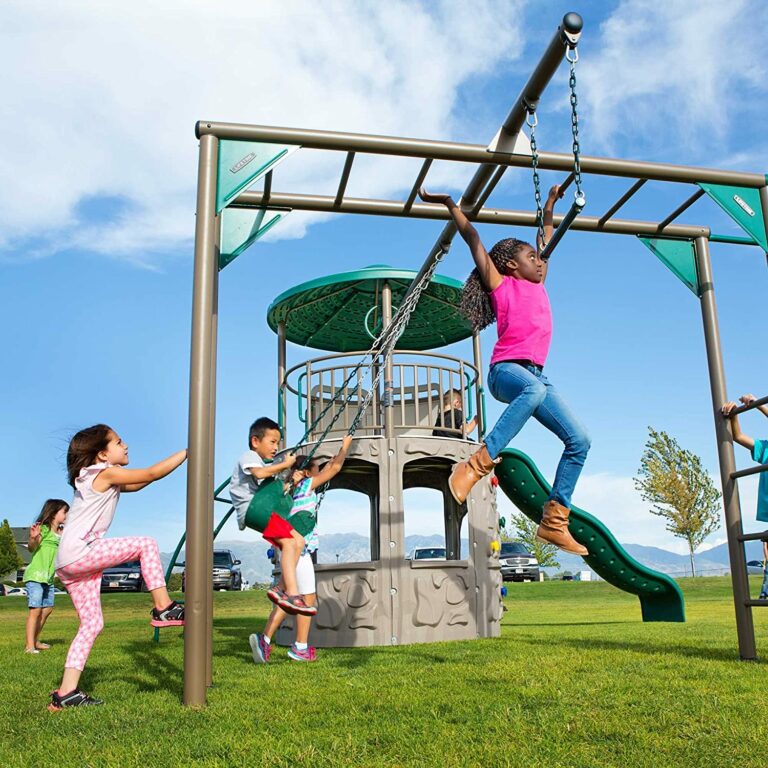 1. It includes so many "child favorites" in one high quality, well-planned-out, full size playset.
The slide is long enough to actually be fun (not just a 3 foot long, barely ramped thing starting just a foot or two off the ground like so many other playsets these days).
The swings are high/long enough for bigger kids to enjoy, yet able to be switched out for a baby swing if you need it.
If you have kids who are "climbers" like my own, they will love the 2 climbing walls, monkey-bars, firepole, and trapeze bar.
The fort (with a 5′ tall ceiling) has a steering wheel and lookout, and the lower playhouse has store fronts, a car map, and a chalkboard – all are awesome for kids who love pretend play.
It has an area that can be turned into a sheltered sand box (the lower playhouse underneath the fort).
2. It hits a large age range. So many playsets are either literally too small for your kids after just a few years, or are focused solely on activities that little kids love.  THIS playset is ok for even teenagers or adults, weight wise! This makes your purchase an investment that can be used for years.
3. It's both sturdy and attractive, one that catches the eye in a GOOD way.
Where To Purchase This Playset
While I've found a few places that sell this swing set, the cheapest price is currently on Amazon! With free shipping, and regular sales there too, it's a great place to order from.
---